About WomensJobList
---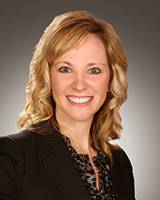 Ann Hughes: Spokesperson and Director of WomensJobList
Ann is a nationally recognized speaker who specializes in business development and human resources. As a leading authority on women and their economic impact, Ann has been interviewed and frequently quoted in numerous publications including The Wall Street Journal, National Underwriter, Investment News and Financial Planning Magazine.
As founder and president of The Female Affect, Ann uses her years of experience and her education in human resource development to combine real world experience with proven best practices. Clients include: AIG, Genworth, Mutual of Omaha, National Women Advisors Forum, Sammons Financial Group and many more.
"Women are an economic powerhouse, and now is the time for women to own their careers, and for companies to leverage the financial impact women have on our economy." — Ann Hughes
WomensJobList.com was created to give employers a tool to promote diversity and inclusion within their workplaces and to provide job seekers with easy access to those companies. Over the years, Women's Job List has successfully matched thousands of job seekers with hundreds of companies all with the common goal of promoting diversity in the workplace. WomensJobList's mission is to not only continue their proven success in job matching, but to work with both clients and users to tear down walls in the workplace that stifle innovation and create barriers to progress for everyone.
We look forward to continually providing great candidates for our clients and tremendous opportunities for our job seekers.
Please call 888-984-3547 for information on our job posting packages and to request a media kit.