Production Manager - Dart Container - Ada, OK - Ada, OK
---
Apply On Employer's Website
Job Information:
Company: Dart Container - Ada, OK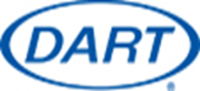 Please apply directly at https://bit.ly/3QOyAhn
Manages production for multiple shifts spanning multiple technologies and processes, with a focus on meeting Key Performance Indicators (KPI's) for safety, quality, production, efficiency, and service.
Day-to-Day Role:
Direct production, working with supervisors to schedule product priorities, equipment, workstations and staff to efficiently meet production goals
Manage and promote practices and processes intended to provide safe products that comply with appropriate laws and regulations, meet the company quality standards, and serve the needs of our customers
Recommend, develop and lead continuous improvement initiatives
Take ownership and demonstrate leadership necessary to achieve goals specific to Safety, Quality, Service, Efficiency and Employee Development
Monitor KPI's anticipating and correcting trends which would compromise achievement of targets
Facilitate regular improvement planning sessions to identify key strategic opportunities to achieve manufacturing strategic goals and develop related action plans with measurable outcomes.
Support and reinforce the effective application of the Daily Management System to validate that actions lead to desired performance improvements.
Lead by example to promote and encourage employees to strongly commit to safety and GMP (Good Manufacturing Practices)
Understand, support and follow management expectations in alignment with company values
Core Skills and Qualifications:
The ideal Production Manager candidate must possess all of the following:
Bachelor's Degree with five (5) years of manufacturing operations management or leadership assignments demonstrating a progression of increased scope and responsibility
Five (5) years of supervisory experience a manufacturing environment
Knowledge of business and management principles involved in planning, resource allocation, cost analysis and budgeting, people management, and leadership guidance
Displays strong interpersonal skills and is accessible and approachable
Excellent verbal and written communication skills necessary in order to persuade and influence decision making of individuals, groups, or work teams
Ability to utilize business sense and creativity to develop new ideas, approaches and solutions
Ability to use logic and reasoning to identify the strengths and weaknesses of alternative solutions, conclusions or approaches to problems
Experience using Microsoft Office, including the ability to create basic reports, documents, presentations and spreadsheets in MS Word, MS Excel, and MS PowerPoint
Preferred Skills and Qualifications for Production Manager:
Experience managing multi-shift or continuous operations
Paper converting, chemical/plastics processing and packaging industrial experience
Lean manufacturing experience
Job Status:
This job is currently active.