Operational Excellence Lead - Dart Container - Ada, OK - Ada, OK
---
Apply On Employer's Website
Job Information:
Company: Dart Container - Ada, OK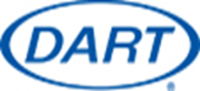 Please apply directly at: https://bit.ly/461g6OK
The Continuous Improvement Lead will assist Leadership in leading continuous improvement and lean manufacturing efforts to improve Key Performance Indicators (KPI's) for safety, quality, production, efficiency, and service. Expected to be on the manufacturing floor 80% of the time and complete admin duites 20% of the time.
Day-to-Day Role:
Follow and commit to meet Key Performance Indicators (KPI's) for safety, quality, production, efficiency, and service requirements
Follow practices and processes intended to provide safe products that comply with appropriate laws and regulations, meet the company quality standards
Follow and commit to safety and GMP (Good Manufacturing Practices)
Act as a change agent for leading continuous improvement initiatives including development and delivery of training materials and programs.
Facilitate and lead teams in continuous improvement events
Assist in facilitating regular improvement planning sessions to identify key strategic opportunities to achieve manufacturing strategic A3 goals and develop related action plans with measurable outcomes.
Implement basic reliability elements of an asset strategy and develop practices that will help employees perform critical machine tasks
Support the effective application of the Daily Management System to validate that actions lead to desired performance improvements.
Analyze observations and data to fully understand and categorize issues and areas for improvement.
Implement and support the effective application of best practices as Standard Work, Standard Operating Conditions and Standard Operating Procedures.
Facilitate problem solving by leveraging/modeling continuous improvement methodologies to eliminate root causes and permanently reduce variance.
Analyze lines for constraints and bottlenecks to achieve continuous flow.
Advocate for the Voice of the Customer (VOC) via process capability and defect elimination.
Conduct timing and point of loss yield studies to identify the loss Pareto.
Perform data analysis and provide written reports that make problems and opportunities visible.
Develop a detailed root cause analysis for each problem, where each root cause is validated through testing demonstrating that the condition or defect can be turned on or off.
Develop countermeasures ranging from basic problem containment to system repair to equipment replacement.
Generate and communicate implementation plans using Gantt charts and work breakdown structures and coordinate resources to staff implementation plans as necessary.
Proactively seek and identify problems that need to be resolved and quantify the anticipated benefits of problem resolution.
Core Skills and Qualifications:
The ideal Continuous Improvement Lead candidate must possess all of the following:
Bachelor's Degree in Operations, Engineering or other manufacturing related field with two (2) years of continuous improvement experience in a manufacturing environment, OR
High school diploma or equivalent with five (5) years of continuous improvement experience in a manufacturing environment.
Strong understanding and demonstrated experience in the areas of Continuous Improvement, Operational Excellence, Lean principals, statistics and data analysis.
Excellent verbal and written communication skills necessary in order to persuade and influence decision making of individuals, groups, or work teams.
Experience using Microsoft Office, including the ability to create basic reports, documents, presentations and spreadsheets in MS Word, MS Excel, and MS PowerPoint.
Ability to apply improvement concepts to continuous, non-discreet, manufacturing processes.
Ability to solve practical problems in situations where only limited standardization exists.
Ability to plan, organize, and prioritize work load, and respond to changing business demands
Ability to learn and understand materials, production processes, quality control, costs, and other techniques for maximizing the effective manufacture and distribution of products.
Strong attention to detail and accuracy.
Experienced in optimizing the performance of one or more of the following:

Factory systems and line process inputs
Information flow
Raw materials flow, conveyance, blending, and drying systems
Continuous process operations
Quality systems for defect elimination
EHS systems for a safe working environment
Operational systems for waste elimination
Preferred Skills and Qualifications for Continuous Improvement Lead :
Bachelor's Degree in Mechanical Engineering, Chemical Engineering or Industrial Engineering.
Paper converting, chemical/plastics processing and packaging industrial experience.
Lean manufacturing experience.
Lean / 6 Sigma Certification, American Society for Quality Certified Manager of Quality/Organizational Excellence or American Society for Quality Certified Quality Engineer.
Experience with the following methodologies and practices: FMEA, Kaizen, Lean tools, 5S, Visual Factory Aids, SMED concepts, VSM, VOC and Poke Yoke.
Job Status:
This job is currently active.