Office Coordinator - PEG, LLC - Fairfax, VA
---
Apply On Employer's Website
Job Information:
Company: PEG, LLC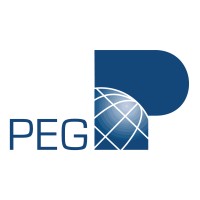 WHO ARE WE?
PEG, LLC is in its twenty-fifth year being a diverse energy efficiency, engineering, environmental and management consulting firm operating principally in the Eastern and Central United States.
As a leader in Home Energy Ratings, a winner of multiple Energy Star Awards, and a standout in the construction industry, PEG has provided Home Energy Ratings for over 170,000 homes. We strive to continually improve building energy efficiency and therefore, the quality of homes and life in the communities that we service.
Please visit our website at www.pegenv.com to learn more about PEG!
WHO ARE YOU?
PEG, LLC is in need of a driven, team-oriented, outgoing individual to fill the position of Office Coordinator. This position directly contributes to the success of the organization by overseeing day-to-day office operations that are crucial to keeping the business run smoothly and efficiently. The ideal candidate will be extremely detail oriented, well organized, and possess the ability to juggle multiple projects simultaneously and manage time efficiently with limited oversight.
As one of the first points of contact, this position assists in laying the foundation in creating a positive experience with internal and external clients. It sets the stage for how internal and external clients view the company, its services, its employees, and its mission. The qualified candidate is expected to have strong initiative and excellent communication skills, which will be essential in communicating with multiple personalities, different career specialties, and levels of management.
THE ROLE
Job Location:
This position is based in our main office in Fairfax, VA.
Essential Functions:
Act as the main point of contact for all customer service requests that are sent to the company's internal helpdesk support system and ensure follow up by tracking the Turn Around Time (TAT) for closing out service tickets
Responsible for the overall organizational structure for the office, including inventory control, replenishment of materials/supplies/groceries, and maintenance of office equipment
In charge of cataloging and purchasing office supplies, internal printing materials, marketing/promotional materials, and other related items.
Responsible for enforcing policies, procedures, and standards to guide the operation of the office; ensure that results are measured against standards, while making necessary changes as needed
Assist in organizing company functions, meetings, and events including assisting with catering orders, booking conference rooms, and ordering supplies, if needed.
Coordinate travel arrangements, as needed, for Office Staff and assist in overseeing the company's rental car/ride share accounts for Office Staff
Support in coordinating and facilitating shipping distribution companywide for the Field Operations Department including distributing new employee equipment and ongoing equipment requests
Assist other departments within the organization by fulfilling operational tasks as needed while providing the utmost professionalism and customer service to internal and external clients.
Handle sensitive information in a confidential manner
Provide support and assistance in creating and posting graphics, job announcements, and any other relevant material to the company's social media (LinkedIn, Facebook)
Carry out other administrative tasks as needed such as preparing presentations, creating/updating Standard Operating Procedures (SOPs), generating/revising reports in Microsoft Excel, mail distribution (USPS/FedEx), filing, making copies, processing documents (i.e. letters, correspondence, reports, agendas, minutes), and other related items.
Performs other related duties as assigned.
Education/Experience:
2+ years of previous work experience in a Business Administration Position or related field is required
1+ years of professional experience in a leadership role is preferred
Additional Requirements:
Must have strong software skills with Microsoft Excel, PowerPoint, SharePoint, Microsoft Outlook, Microsoft Word, and other related software programs
Must be proficient in using social media (Facebook, LinkedIn)
Proficiency in Canva and/or Adobe Creative Suite (Photoshop, InDesign, Illustrator) is not required but is a plus
Expert ability to effectively communicate with other disciplines or groups and resolve schedule conflicts
Excellent attention to detail, organization, and team collaboration skills
Must be dependable, self-directed, and able to complete projects with limited supervision
Must have outstanding verbal/written communication skills and effective interpersonal skills
Proactive problem solver with the ability to multi-task, prioritize, and manage time effectively
Strong phone contact handling skills and active listening
Rewards and Benefits
PEG LLC offers a comprehensive, total rewards package that includes competitive compensation and a flexible benefits package that reflects our commitment to creating a diverse and supportive workplace.
Benefits include: • 20 Annual Paid Days Off (12 Days of PTO, Birthday PTO, & 7 Company Paid Holidays) • Company Sponsored Medical Insurance that includes a contribution of up to 50% off the monthly premium • Dental & Vision Insurance • 401(k) Retirement Plan with up to a 4% company match vested immediately • Basic Life & Supplemental Life • Short-Term & Long-Term Disability • Accident & Pet Insurance • Corporate Sponsored Events • Paid Professional Development & Salary Incentives through Learning/Certification Opportunities •
PEG LLC is an Equal Employment Opportunity Employer. All qualified applicants will receive consideration for employment without regard to race, color, national origin, ancestry, citizenship status, military status, protected veteran status, religion, creed, physical or mental disability, medical condition, marital status, sex, sexual orientation, gender, gender identity or expression, age, genetic information, or any other basis protected by law, ordinance, or regulation.
Job Status:
This job is currently active.