Production Supervisor - Dart Container - Quitman, MS
---
Click Here to Email Your Resume
Apply On Employer's Website
Job Information:
Company: Dart Container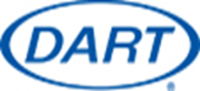 Responsible for leading and developing employees, as well as meeting defined Key Performance Indicators (KPI's) for Safety, Quality, Production, Service and Efficiency. Schedule priority production machines and/or lines and employees accordingly. Assist and work under the direction of the Production Manager. While performing the supervisory duties listed below, the supervisor is required to spend 75% of time on the production floor.
Day-to-Day Role:
Supervise and promote practices and processes intended to provide safe products that comply with appropriate laws and regulations, meet the company quality standards, and serve the needs of our customers. This includes a commitment to a process of continuous improvement.
Take ownership and demonstrate leadership necessary to achieve goals specific to Safety, Quality, Service, Efficiency and Employee Development
Lead by example to promote and encourage employees to strongly commit to safety.
Establish an environment that encourages employee engagement, participation and teamwork within and between all departments
Schedule product priorities, equipment, workstations and staff to efficiently meet production goals on time. This includes taking daily attendance, scheduling personnel on specific lines and coordinating lunch and rest breaks.
Track Key Performance Indicators (KPI's), anticipating and correcting trends which would compromise achievement of targets. This includes generating any necessary reports for site management as required.
Solicit assistance from other departments and management as necessary to achieve productivity goals and targets.
Enter production and employee data into computer systems as required.
Audit the floor as required by Leader Standard Work, monitor productivity metrics, verify adherence to procedures/ standard work and correct deficiencies as necessary.
Inspect product and sign quality control check sheets as required per quality standards / procedures.
Understand, support and follow management expectations in alignment with company values.
Core Skills and Qualifications:
The ideal candidate must possess all of the following:
Two (2) years supervisory experience required with demonstrated strong leadership and management skills
High School Diploma or GED
Three (3) years of experience in a production environment
Displays strong interpersonal skills and is accessible and approachable
Ability to utilize and train employees on technology, processes and procedures
Excellent verbal and written skills necessary in order to communicate intricate job-related processes
Strong written communication skills demonstrating the ability to prepare outlines, reports, letters, and any other supplemental materials in a clear and concise manner
Experience using Microsoft Office, including the ability to create reports, documents, presentations and spreadsheets in MS Word, MS Excel, and MS PowerPoint
Demonstration of minimum proficiency with the English language in order to ensure effective new hire training and on-going communications about safety and quality issues
Preferred Skills and Qualifications:
Associate's or Bachelor's degree
SAP experience
Lean manufacturing experience
Paper converting, chemical/plastics processing and packaging industrial experience
Job Status:
This job is currently active.