Design Engineer - Dart Container Corp - Mason, MI
---
Apply On Employer's Website
Job Information:
Company: Dart Container Corp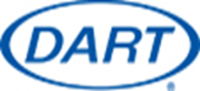 Apply design engineering knowledge and skills for moderately complex engineering projects.
Day-to-Day Role:
Manage, prioritize and complete projects or programs of moderate size, scope, and duration
Coordinate project work with other engineers, technicians, designers and/or or drafters
Design products, components, assemblies, and/or equipment related to discipline
Conduct research and analysis, and recommend designs
Create 3D models of complex systems or products using CAD
Coordinate interrelated designs
Create parts list
Receive and review process and product requirements, work with suppliers to obtain information and quotes, and generate specifications
May conduct machine/tooling builds of medium complexity
Work directly with, and may lead machine or product line installations
Identify broad conceptual ideas and develop them into useful solutions
Troubleshoot, analyze, identify, evaluate, propose, implement, and document engineering solutions
Collaborate with production personnel and other departments to gather information and draft reports, and improve equipment, processes, and products
Create test parameters and participate in the testing and implementation of engineering solutions
Establish continuous improvement plans where efficiency, quality, safety, or service can be improved
Mentor lower level engineers
Core Skills and Qualifications:
The ideal candidate must possess all of the following:
Requires one of the following:

Bachelor's degree with an emphasis in engineering or related field of study and three (3) years of related engineering experience OR
Associate's degree and nine (9) years of related engineering experience

Knowledge of the practical application of engineering science and technology. This includes applying principles, techniques, procedures, and equipment to the design and production of various products
Knowledge of arithmetic, algebra, geometry, calculus, statistics, and their applications
Knowledge of design techniques, tools, and principals involved in production of precision technical plans, blueprints, drawings, and models
Knowledge of raw materials, production processes, quality control, costs, and other techniques for maximizing the effective manufacture and distribution of products
Use logic and reasoning to identify the strengths and weaknesses of alternative solutions, conclusions or approaches to problems
Ability to successfully prioritize, and organize projects, deadlines, and tasks with little supervision in both team and independent environments
Strong verbal and written skills necessary to communicate intricate job-related information
Preferred Skills and Qualifications:
Bachelor's degree
Experience with thermoforming or injection molding processes, foam, plastic, or paper products
Job Status:
This job is currently active.