Lab Technician II - Dart Container - Owensboro, KY
---
Apply On Employer's Website
Job Information:
Company: Dart Container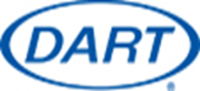 Check, test and inspect finished products and raw materials to ensure products and materials meet predetermined standards in a lab environment. Recognize trends, analyze data, perform root cause analysis and statistical process control (SPC) and recommend solutions to quality issues. Testing includes, but is not limited to, analytical and water testing. This includes:
measuring in grams or less
using various scales and pipettors
using instruments such as gas chromatography, infared spectroscopy, coulter liquid particle analyzer, EDXRF spectrometers, spectrophotometer
various preparation of liquid testing including titrant testing.
Day-to-Day Role:
Follow and commit to meet Key Performance Indicators (KPI's) for safety, quality, production, efficiency, and service requirements
Follow practices and processes intended to provide safe products that comply with appropriate laws and regulations, meet the company quality standards
Follow and commit to safety and GMP (Good Manufacturing Practices)
Utilize equipment, materials and products to conduct routine quality inspections to ensure all products meet established specifications
Compare the physical characteristics of components, materials, equipment, and products to technical specifications to identify defects
Conduct tests, record results, prepare reports and communicate changes that should be made improve quality
Recognize trends and analyze data through various lab tests
Review quality documentation and enter into database with the highest level of accuracy.
Core Skills and Qualifications:
The ideal candidate must possess all of the following:
One (1) year of experience performing quality checks via lab instrumentation (GC, IR, EDXRF, liquid particle analyzer, etc) OR
High school diploma and twelve (12) credit hours in lab technology or related concentration from an accredited school
Excellent visual and color acuity
Math skills to include simple addition, subtraction, multiplication and division
Ability to identify issues, compare and analyze data, and investigate discrepancies
Experience using ERP or Quality Management System, LIMS preferred
Demonstration of minimum proficiency with the English language in order to ensure effective new hire training and on-going communications about safety and quality issues
Job Status:
This job is currently active.