Process Engineer - Dart Container - Federalsburg, MD
---
Apply On Employer's Website
Job Information:
Company: Dart Container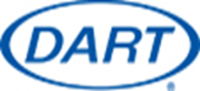 Process engineers, this one is for you! Are you inquisitive, methodical, and energetic?? Do you take a systematic approach to problem-solving…and are you awesome at it?
If this sounds like you, we are off to a great start. Please allow us to introduce ourselves:
Dart makes everyday products that give people the freedom to enjoy the food & drinks they love, wherever they are. From to-go containers and dinnerware to tamper-evident food packaging and even the red Solo cup, Dart products have been keeping people on the go and having fun for more than 50 years. Dart is a family-owned, family-focused company of 13,000 employees united by a shared set of values. Headquartered in Mason, MI, Dart has 30 locations in four countries.
We offer our employees world-class benefits and success-building support, including:
health, dental, vision, mental health support, wellness incentives, and 401K
tuition reimbursement
opportunities for advancement
If you have the qualifications and are looking to make a difference, we would love to hear from you!
Day-to-Day Role:
Manage, prioritize and complete projects or programs of moderate to large size, scope, and duration
Coordinate project work with other engineers, technicians, designers and/or or drafters
Lead process failure discussions, audits and investigations to ensure consistency of solutions across all facilities
Perform feasibility studies for fabrication, assembly, machining, or processing
Assist technicians with assembly and disassembly of process equipment and components in order to diagnose issues
Troubleshoot, analyze, identify, evaluate, propose, implement, and document engineering solutions
Develop and document standard operating procedures (SOPs) for equipment processes
Collaborate with production personnel and other departments to gather information and draft reports, and improve equipment, processes, and products
Create test parameters and participate in the testing, data analysis, and implementation of processes, equipment, and engineering solutions
Identify broad conceptual ideas and develop them into useful solutions
Establish continuous improvement plans where efficiency, quality, safety, or service can be improved
Follow and commit to meet Key Performance Indicators (KPI's) for safety, quality, production, efficiency, and service requirements.
Follow practices and processes intended to provide safe products that comply with appropriate laws and regulations, meet the company quality standards
Follow and commit to safety and GMP (Good Manufacturing Practices)
Core Skills and Qualifications:
The ideal candidate must possess all of the following:
Requires one of the following:

Bachelor's degree + internship (preferred Manufacturing or Engineering internship) OR
Associate's degree and six (6) years of related engineering experience

Experience analyzing production equipment, processes and materials and solving issues
Knowledge of various statistical and quality methodologies including but not limited to Statistical Process Control (SPC), Statistical Quality Control (SQC), 5S, 8D, Failure Mode and Effects Analysis (FMEA), Root Cause Analysis, Gage Repeatability and Reproducibility (R&R), and Design of Experiments (DOE)
Ability to write and manage Process Control Plans
Ability to write Process Reaction Plans
Prior experience working with thermoforming, injection molding, print, and/or paper equipment and processes
Knowledge of the practical application of engineering science and technology. This includes applying principles, techniques, procedures, and equipment to the design and production of various products
Knowledge of arithmetic, algebra, geometry, calculus, statistics, and their applications
Knowledge of design techniques, tools, and principles involved in production of precision technical plans, blueprints, drawings, and models
Knowledge of raw materials, production processes, quality control, costs, and other techniques for maximizing the effective manufacture and distribution of products
Use logic and reasoning to identify the strengths and weaknesses of alternative solutions, conclusions or approaches to problems
Ability to successfully prioritize, and organize projects, deadlines, and tasks with little supervision in both team and independent environments
Strong verbal and written skills necessary to communicate intricate job-related information
Demonstration of minimum proficiency with the English language in order to ensure effective new hire training and on-going communications about safety and quality issues
Preferred Skills and Qualifications:
Bachelor's degree with an emphasis in engineering or related field of study and three (3) years of related engineering experience
If interested in this opportunity, please use the following link to apply! https://bit.ly/45LOkGg
Overview: As the manufacturer of Dart® and Solo® brand products, Dart Container is an industry leading single-use food and beverage packaging company. With 15,000 employees and 40+ locations worldwide, Dart offers more than 4,000 products used every day in restaurants, hospitals, schools and homes around the globe.
Benefits: Dart Container full-time employees enjoy great benefits, including medical, dental, vision, life insurance, 401(k) with company matching contributions, paid vacation, paid holidays, short-term disability, tuition assistance, product discounts and more.
Dart Container is a drug-free workplace. Candidates are subject to a drug test (excluding THC*/marijuana/cannabis) and background check at the time of offer.
*THC testing ONLY when such testing is required by law.

Dart Container is an equal opportunity employer and will consider all candidates for employment without regard to race, color, religion, sex, national origin, age, sexual orientation, gender identity, disability status, protected veteran status, or any other characteristic protected by law.
https://www.dartcontainer.com/eeoaa/
If you have a disability and need an accommodation to access this website or for the application process, you should call Dart at (800) 545-3278
Ext 3370 or email us at [email protected]. Relay calls can be made by dialing 711 or the relay number for your state.
If you experience difficulty applying online, you may call (800) 545-3278
Ext 3390 or email us at [email protected] for assistance.
Job Status:
This job is currently active.