HR Data Representative - Dart Container - Mason m, MI - EXPIRED
---
This is an archive of an expired job.
Job Information:
Company: Dart Container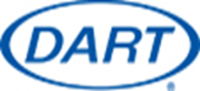 Are you detail-oriented? Enjoy helping make the employee experience seamless? Like team camaraderie? Then this position is for you!
This team is called upon to provide a high level of customer service and support to our organization by setting up positions in our HR master data system and processing employee changes such as new hires, promotions, data changes, and separations. Our corporate-based team also works closely with HR representatives from any of our global locations to assist with master data issues, process support, and report requests.
From the Corporate office to the production floor, we create a culture where everyone is respected and where people can be themselves. We celebrate that you can bring your authentic self to work each and every day. When you do that, you're more innovative and that helps grow our bottom line. Join the Dart team today!
Core Skills and Qualifications
The ideal HR Data Representative candidate must possess all of the following:
High school diploma or equivalent
One (1) year of data entry experience with employee / HR data
Experience using Microsoft Office, including the ability to create basic reports, documents, presentations and spreadsheets in MS Word, MS Excel, and MS PowerPoint
Excellent customer service skills
Excellent verbal and written communication skills necessary in order to convey clear and concise responses to inquiries
Organizational skills including the ability to prioritize workload to meet deadlines
Ability to interact professionally with employees at all levels of the organization
Ability to work 8:00 a.m. to 5:00 p.m. Monday - Friday, hours may be flexible
After training – hybrid work schedule (3 days in office, 2 days working from home)
Preferred Skills and Qualifications:
Experience in SAP HCM
Relational database experience (i.e. MS Access or similar) with the ability to create tables, complex queries and reports from multiple sources of data
Intermediate to advanced Spanish language skills (reading, writing, and speaking) with an emphasis on professional business language
Apply: https://bit.ly/3OVjiWU