Bander Operator - Packaging Corporation of America - Olive Branch, MS
---
Apply On Employer's Website
Job Information:
Company: Packaging Corporation of America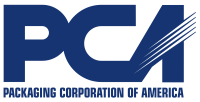 We are seeking applicants for a Bander Operator position in our Olive Branch, MS facility located at 8489 Summit Cove, Olive Branch, MS 38654
Competitive Pay & Benefits:
Pay Rate: 20.34 per hour ($30.51 over time rate)
Vacation earned after 90 days. 11 paid holidays.
Excellent benefits package (Health, Dental, Vision, Life Insurance)
401K program with company match.
Shift: 6AM - 2PM
10-hour shift: 5AM-3PM
SUMMARY
Production activities associated with running a Manual In-Line Signode Bander including setup, operation, cleanup, and recommending improvements to operations.
RESPONSIBILITIES:
Perform basic computer functions to input and retrieve information from system.
Read factory ticket and execute customer requirement/specification for finishing units for delivery.
Add proper dunnage to protect customer product and load tags per customer specs.
Add special protective devices on corners or top as specified in customer instructions.
Maintain inventories of dunnage in various sizes, tapes, load tags and stretch wrap.
Monitor the quality of output from the machine, communicating back to supervisor any issues.
Adhere to all safety and work rules, company policies and procedures.
Perform other duties, as needed.
Work as part of a team in support of a manufacturing operation with a goal of increasing productivity: decreasing downtime and waste
Follow all company safety rules and lock-out tag out procedures.
Maintain area per 5S standards.
Other duties as assigned.
BASIC QUALIFICATIONS:
Must have 6 months previous experience on a production machine.
Ability to Operate Manual In-Line Signode Bander, conveying system and stretch wrapping machine at production machine rates.
Must be comfortable on a computer and have good computer skills to print serialized unit load tags and navigate through our Shop Floor Program computer database.
Ability to operate all controls on Bander and In Line Conveyor system.
Ability to select proper corrugated dunnage to protect units from strap damage.
Ability to use proper strapping tension to protect units from damage.
Ability to multi-task which includes time management as units index from machines to mainline conveyor system.
Operate equipment at a pace to avoid gridlock of upstream production equipment.
Ability to perform preventive maintenance and troubleshoot issues that may arise.
Ability to load multiple strapping reels on machine and complete strapping reel changeovers in a timely manner to not disrupt production flow.
Must be able to push, pull, bend and stoop and move units as needed.
Must be authorized to work in the U.S.
Ability to work in manufacturing environment, with varying temperatures, around machinery, and heavy forklift traffic.
KNOWLEDGE, SKILLS & ABILITIES:
Must be able to work closely on a day-to-day basis with other production personnel.
Strong verbal communication skills
Thrive in a cross-functional team environment.
Work with a sense of urgency to reduce downtime of machines.
Must be comfortable using a computer.
Ability to work in a fast-paced environment and handle multiple requests simultaneously.
Ability to work in a non-air-conditioned facility.
PHYSICAL DEMANDS
Personal protective equipment – such as eye protection, hearing protection, foot protection, cut resistant gloves, or other special protective equipment – is necessary to comply with our safety requirements.
Regularly required to stand, walk, and talk or hear for up to 12 hours daily.
Ability to push, pull, bend, and stoop repetitively.
Required to use hands and arms to reach, stack and turn with repetitive motion.
Also required to stoop, kneel, and or crouch
Must regularly lift and/or move up to 75 pounds.
Specific vision abilities required include close vision, distance vision.
All qualified applicants must apply at Careers.packagingcorp.com to be considered.
PCA is an Equal Opportunity Employer – Veterans/Disabled and other protected categories.
Job Status:
This job is currently active.