Die Cutter Operators - Packaging Corporation of America - Olive Branch, MS
---
Apply On Employer's Website
Job Information:
Company: Packaging Corporation of America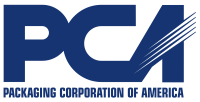 We are seeking applicants for Die Cutter Operators - Rotary and Flatbed positions in our Olive Branch, MS facility located at 8489 Summit Cove, Olive Branch, MS 38654
Pay Rate Range: Trainee $ 19.29 / Assistant $21.37 / Operator $22.95
Shift: 1st (6AM - 2PM)
10-hour shift (5am-3pm)
Overtime is required.
Competitive Benefits: Medical, Dental, Vision, 401K, Gainsharing Bonus...
RESPONSIBILITIES:
Work as part of a team in support of a manufacturing operation with a goal of increasing productivity, decreasing downtime and waste
Assist in Production activities including setups and changeovers by mounting cutting dies.
Follow all company safety rules and lock-out tag-out procedures.
Problem solve when issues arise with machine
Perform other duties as assigned
BASIC QUALIFICATIONS:
Minimum of 6 months Die Cutter experience on a Rotary or Flatbed Die Cutter.
Ability to interpret a cad drawing.
Must have ability to read a tape measure with speed and accuracy.
Ability to assist in production activities associated with running a Rotary and/or a Flatbed Die Cutter machine. Including set-up, operation, stacking off, clean up, and recommending improvements to operations.
Ability to conduct quality checks to ensure product meets required dimensions on cad spec with limited rejects of corrugated.
Ability to adhere to Product Quality Specifications and Quality Standards.
Strong mechanical aptitude and possess problem-solving skills.
Be passionate about maintaining a safe work environment.
Basic computer skill required.
Ability to push, pull, bend and stoop.
Ability to lift cutting dies that range in weight.
Must be authorized to work in the U.S.
KNOWLEDGE, SKILLS & ABILITIES:
Possess the ability to develop the skills required to operate the machine at production rates
Must be willing to work closely on a day-to-day basis with other production personnel
Good communication skills
Work with a sense of urgency to reduce downtime to improve uptime on machine.
Ability to work in a fast paced environment and handle multiple requests simultaneously
Ability to share ideas with others to solve problems of essential importance
Ability to work in a non-air-conditioned facility
PCA is an Equal Opportunity Employer – Veterans/Disabled and other protected categories.
Job Status:
This job is currently active.