Associate Dir of Development - The Nature Conservancy - Phoenix, AZ - EXPIRED
---
This is an archive of an expired job.
Job Information:
Company: The Nature Conservancy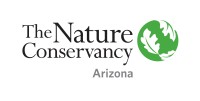 What We Can Achieve Together:

The Associate Director of Development (ADoD) works closely with the State Director, Director of Development, development team and program leaders to plan, implement, and coordinate effective multi-year strategies to generate support for the critical conservation priorities of The Nature Conservancy from primarily individuals. The position may also provide strategic advice and support to enhance the functioning of the development program.

Based in Phoenix, AZ, The Associate Director of Development is responsible for managing a portfolio of qualified donors, prospecting for new donors, and building strong relationships. They understand and apply complex principles of developing donor strategies. They will be responsible for direct asks to both global and local priorities to meet funding needs. They can discuss assets and listen for opportunities for gifts of assets or other non-cash gifts, such as planned gifts and trade lands. The ADoD provides opportunities for donors to receive recognition and increase future giving. They involve and engage appropriate partners in the field and at the Worldwide Office, keeping them apprised of interactions, issues and/or concerns, and address questions as needed. They are capable of featuring the programs of the Conservancy in detailed terms and can confidently discuss legacy giving opportunities. The ADoD understands project budgets and may build proposal budgets utilizing this knowledge. They will develop a referral network as needed and may manage formal and/or informal networks of volunteers. They will be required to use the Conservancy's donor database and may develop proposals.
Essential functions include:
85% (approx.)
1. Build and manage a portfolio of 60 - 100 individual donors with the capacity to give over $250,000, creating, managing and executing a plan for all donors within the managed portfolio.
2. Responsible for 160 – 220 qualified moves annually.
3. Meet or exceed annual fundraising goal of $1M in first 18 months and continue to grow from there with an annual fundraising goal.
4. Meet or exceed any additional fundraising goals defined for the fiscal year.
5. Make direct asks to support both global and local priorities to meet funding needs.
6. Collaborate with the Arizona State Director, Board of Trustees, and other staff to secure major gifts; provide direction in fundraising strategy.
7. Partner with State Director specifically on top tier donors.
8. Understand and apply complex principles of developing donor strategies.
9. Listen for opportunities for gifts of assets or other non-cash gifts, such as planned gifts and trade lands.
10. Work across our State and World Office teams to involve and engage appropriate subject matter experts and other conservation partners in outreach and proposal development, and to keep them apprised of interactions, issues and/or concerns, while addressing questions as needed.
11. Communicate the programs of the Conservancy in detailed terms and confidently discusses all opportunities to connect to our work through philanthropy.
12. Understand project budgets; may build proposal budgets utilizing this knowledge.
13. Uses the Conservancy's donor database to track and prompt donor interactions, strategy, and other metrics.
14. Participate in the development of proposals.
15. Develop a referral network as needed.

15% (approx.):
1. May manage formal and/or informal networks of volunteers.
2. Arrange and attend various donor meetings and events.
3. Administrative functions: Generates misc. reports as required; accurate and timely submittal of items such as timecards, expense reports, performance review objectives and self-review
4. Oher duties as required.

RESPONSIBILITIES & SCOPE
• Act independently and in supervisor's stead as needed, exercise independent judgment to identify and solve problems.
• Decisions may have program-wide impact and bind the organization financially or legally.
• Demonstrate sensitivity in handling confidential information.
• Ensure compliance with TNC policies and procedures and external (donor/legal/IRS) requirements.
• Financial responsibility includes working within a budget and recommending and meeting fundraising goals.
• Manage and implement multiple projects, directing work of staff, managing budget, and setting deadlines.
• May direct or participate in negotiations for complex, high profile or sensitive agreements.
• May supervise support or administrative staff.
• Persuasively convey the mission of TNC to diverse groups who are important to the organization's overall prosperity.
• Travel frequently and on short notice, work long and flexible hours as needed. Travel within Arizona and occasional travel to other U.S. locations for training, donor visits, training, etc.
• Work environment involves only infrequent exposure to disagreeable elements and minor physical exertion and/or strain.

We're Looking for You:
The Nature Conservancy is seeking an Associate Director of Development who's passionate about fundraising and business development to help convey TNC's mission to diverse groups. You would be part of a team of philanthropy and development professionals cultivating relationships and gifts with our amazing donors. Come join us! The Nature Conservancy is a global conservation leader and one of the top fundraising charities in the United States.


What You'll Bring:
• Bachelor's degree and 6 years related experience or an equivalent combination.
• Experience building and maintaining long-term relationships with fundraising constituents.
• Experience in asking for and closing gifts of $50,000 or more.
• Experience in managing and tracking multiple prospects and donors.
• Experience working with cross-functional teams, preferably in a large non-profit.
• Experience working with fundraising principles and practices.
• Experience, coursework, or other training in current trends in charitable giving in the areas of capital campaigns, major gifts or planned giving.
• Experience with Windows, Excel, and Outlook
• Valid Driver's license

DESIRED QUALIFICATIONS
• Multi-lingual skills and multi-cultural or cross-cultural experience appreciated.
• Ability to design and manage fundraising plans, including individualized cultivation, solicitation and recognition plans.
• Ability to determine an individual's interests, capacity and potential for helping the Conservancy meet its goals, and act appropriately to tie those interests with the Conservancy's work.
• Ability to educate and inform prospective and existing donors about appropriate giving vehicles.
• Demonstrated experience using listening, diplomacy and tact to build strong relationships and motivate donors and volunteers.
• Proven ability to negotiate complex, high profile or sensitive agreements.
• Supervisory experience.
• Working knowledge of charitable gift planning.


What We Bring:
Since 1951, The Nature Conservancy has been doing work you can believe in protecting the lands and waters that all life depends on. Through grassroots action, TNC has grown to become one of the most effective and wide-reaching environmental organizations in the world. Thanks to more than 1 million members, over 400 scientists, and the dedicated efforts of our diverse staff, we impact conservation throughout the world!

The Nature Conservancy offers a competitive, comprehensive benefits package including: health care benefits, flexible spending accounts, 401(k) plan including employer match, parental leave, accrued paid time off, life insurance, disability coverage, employee assistance program, other life and work wellbeing benefits. Learn more about our benefits at in the Culture Tab on nature.org/careers.

We're proud to offer a work-environment that is supportive of the health, wellbeing, and flexibility needs of the people we employ!


Next Steps

To apply for job ID 53367, submit your materials online by using the Apply Now button at https://careers.nature.org/. Need help applying? Visit our recruitment page or contact [email protected].

The Nature Conservancy is an Equal Opportunity Employer. Our commitment to diversity includes the recognition that our conservation mission is best advanced by the leadership and contributions of people of diverse backgrounds, beliefs and culture. Recruiting and mentoring staff to create an inclusive organization that reflects our global character is a priority and we encourage applicants from all cultures, races, colors, religions, sexes, national or regional origins, ages, disability status, sexual orientation, gender identity, military, protected veteran status or other status protected by law.

The successful applicant must meet the requirements of The Nature Conservancy's background screening process.

Do you have military experience? Visit our U.S. Military Skills Translator to match your military experience with our current job openings!

TNC is committed to offering accommodations for qualified individuals with disabilities and disabled veterans in our job application process. If you need assistance or an accommodation due to a disability, please send a note to apply[email protected] with Request for Accommodation in the subject line.

Where legally permissible, TNC requires all new employees to be fully vaccinated and willing to keep up to date with vaccines that protect against COVID-19. By accepting an offer of employment, you agree to comply with this requirement, unless you are entitled to a legally mandated exemption.

An attractive salary and benefits package is part of TNC's value proposition to our employees. TNC strives to provide competitive pay and bases salaries on the geographic location of the role committing to being equitable across groups and providing hiring salary ranges when possible.

Since we support flexible and remote work for our employees, many positions have a flexible location within countries where we're registered as a Non-government Organization and established as an employer. This may mean we're unable to provide a hiring salary range in the posting for some of our positions. However, candidates invited to be part of our interview process will be provided their location specific range upon request.