Executive Director - The New England Adolescent Research Institute - NEARI School - Easthampton, MA
---
Click Here to Email Your Resume
Job Information:
Company: The New England Adolescent Research Institute - NEARI School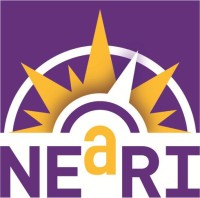 Due to the Executive Director retiring after many years, NEARI School is seeking a new exceptional leader to carry on the legacy! The Executive Director of the NEARI School oversees all of NEARI'S programs and services, and with the NEARI leadership team, provides overall leadership and sets the vision for the school. This is a highly dynamic and exciting opportunity to lead an innovative and well-respected special education therapeutic school with a long history of success. In partnership with the senior management team, the Executive Director develops and implements strategic goals for the NEARI School and ensures that leadership and staff are working together to achieve successful outcomes that are consistent with the overall mission of the School. The Executive Director oversees all operations of the school with 10 direct reports, over 50 indirect reports, 60 staff in total, and annual budget of $5M.
A successful Executive Director will develop highly effective collaborative relationships with both the multidisciplinary staff of NEARI as well as external stakeholders and parents. The incumbent will observe, listen to staff issues, provide support, and problem-solve creatively, via daily and weekly debriefings, and various meetings. The caring and compassionate leader will mentor staff, provide professional development opportunities, maintain in-house staff training, maintain staff retention, and uphold key traditions that staff and students are accustomed to, and value. The Executive Director will represent NEARI in professional settings and act as the face of the school with state, local, and community constituents. The Executive Director should be a seasoned professional who understands both the world of special education as well as the unique needs and characteristics of a therapeutic school. A background and experience in both clinical settings and special educational is highly desirable. The Executive Director wil ldevelop and nurture a collaborative and results-driven culture in the pursuit of excellence using clearly identified goals and benchmarks with clear netrics to measure outcomes.
The Executive Director will work closely with the management team to ensure that NEARI is reaching its full potential as preminent special education day school in Western Massachusetts for seriously emotionally disturbed children. The Executive Director, with NEARI School, will develop and maintain a balanced budget, and will prepare and present reports as required or requested by the Board, by NEARI's auditors, and by the Department of Education. It is also the Executive Director's responsibility to ensure that the traget census of students is maintained or exceeded and that NEARI School is appropriately staffed to meet students' needs. The Executive Director will ensure that NEARI is compliant with all requirements of the Commonwealth of Massachusetts as well as those of local school dirstricts. Finally, The Executive Director will be the champion of the NEARI School and lead the school into the next decade.
Job Status:
This job is currently active.