Regulatory Compliance Officer - Engelhart CTP US LLC - Stamford, CT
---
Click Here to Email Your Resume
Apply On Employer's Website
Job Information:
Company: Engelhart CTP US LLC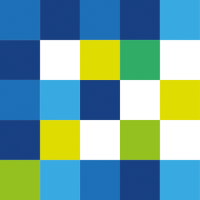 BTG Pactual Commodities was founded in 2013 by BTG Pactual Group and developed rapidly based on an asset light and highly diversified portfolio strategy. Renamed Engelhart Commodities Trading Partners in 2016, in 2019 Engelhart completed its evolution towards a proprietary financial commodity/derivatives trading strategy. Since 2020, Engelhart has been focusing on building out its analytical capabilities, focusing on global Power & Gas markets. Engelhart currently transacts in Energy, Agriculture, Freight, Metals & Minerals, and Risk Premia in global commodity markets using a diversified, advanced and cost optimised platform.
Engelhart's approach combines quantitative research, markets fundamental expertise, advanced weather input and technology. The business is supported by skilled and experienced staff in Risk, Finance, Middle Office, Legal, Compliance and HR functions. We operate our model with our core values at heart, and we demonstrate Agility, Collaboration, and Entrepreneurship in everything we do.
We believe differences are strengths. Our success comes from diversity of background and thought and a strong commitment to working together. We are dedicated to ensuring that all candidates and employees, regardless of their gender identity, race, ethnicity, sexual orientation, religion, life experience, background and more – feel welcome and included in the company.
Our teams of 180 employees globally follows a flexible hybrid working model, while spending most of their time from our Stamford, Houston, London, Geneva, Singapore, and Shanghai offices.
Summary of Position:
The Regulatory Compliance Officer (RCO) will be focused on responsibilities related to Engelhart's compliance program as well as other important Company projects and initiatives. The RCO will report to the Global Head of Compliance and will assist the Engelhart Legal and Compliance team.
Responsibilities:
Daily compliance monitoring and analyzing for the trading desks and back office teams to ensure compliance with all applicable rules, regulations and policies.
Preparing distributing and delivering position limits / warnings to applicable stakeholders.
Internal reporting and adhoc analysis.
Coordinating responses to regulatory inquiries, examinations, and investigations.
Providing regulatory guidance and training.
Supporting Onboarding team as needed with AML and sanctions review of counterparties.
Drafting, implementing, updating policies and procedures.
Assisting with regulatory reporting and filings in compliance with exchange and regulator rules.
Contributing to various Legal and Compliance or Company projects and initiatives.
Required Experience and Skills:
1-3 years' working in a commodities trading firm, investment bank or comparable experience (e.g., law or consulting firm).
Excellent Analytical, Communication and Presentation Skills.
Competency in a range of IT skills including Excel, Powerpoint, Sharepoint and Word.
Strategic minded with strong organizational skills and attention to detail.
Comfort in and commitment to a strong teamwork environment.
Sense of integrity, discretion and professional judgment.
Knowledge of market abuse monitoring systems and front end trade execution systems (e.g.,TT, WebICE) a plus.
Job Status:
This job is currently active.