Commercial Painter - ACE Painting - Hiring for Portland, Lewiston, Augusta a, ME
---
Click Here to Email Your Resume
Apply On Employer's Website
Job Information:
Company: ACE Painting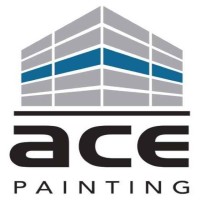 >
ce Painting is looking for individuals who are interested in getting into the Commercial Painter industry. We are growing and are seeking an individual with a positive team attitude. If you are looking to join a dynamic team, we want to talk to you!
ACE Painting was created with a paint brush and a dream amongst 3 college students. Established in 2001, ACE Painting has grown into the largest commercial painting company in New England, curring working on all size projects in Maine.
The Painter Under direction, prepares surfaces and applies paints and other coating materials to a variety of interior and exterior surfaces and structures from ground level and/or scaffolding, ladders, staging and scissor/boom lifts at various heights with the use of brushes, rollers, spray equipment and other hand/power tools consistent with the painting trade and cares for and cleans equipment and tools; also performs other related duties as required.
Knowledge, Skills and Personalities
Work safely and comply with all OSHA and company guidelines

Effectively manage time and complete all designated work within the specified time.

Exercise reasonable judgment in determining means and methods to safely produce a quality product.

Work in a team and coordinate work functions with fellow workers.

Follow oral and written instructions.

Coordinate/communicate with other trades for the purpose of completing projects efficiently.

Work while wearing required personal protective equipment.

Safely operate equipment using a variety of standardized methods.

Solve problems and create and execute action plans

Adapt to changing working conditions

Understand and communicate and take direction

Perform heavy physical labor and manual dexterity, including bending, crawling, kneeling, stooping, climbing, twisting, reaching, carrying and lifting heavy objects weighing up to 75lbs.

Bend, crawl, walk, kneel, sit and stand for extended periods of time

Work in varying and sometimes inclement weather conditions

Perform quality control inspections

Work as a self-motivated team player
Must be able to pass a Pre-employment physical
Have reliable transportation to and from Job Site.
Employer Sponsored Medical

Paid Short-Term/Long Term Disability plans

Career Advancement Opportunities
Job Status:
This job is currently active.