Land and Water Protection Manager, Northern Arizona - The Nature Conservancy - Flagstaff, AZ - EXPIRED
---
This is an archive of an expired job.
Job Information:
Company: The Nature Conservancy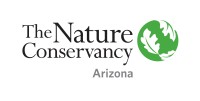 We're Looking for You:
Are you looking for a career to help people and nature? Guided by science, TNC creates innovative, on-the-ground solutions to our world's toughest challenges so that people and nature can thrive together. We're looking for someone who is a passionate, motivated problem-solver. Come join TNC and apply today!

What You'll Bring:
· BA/BS degree in natural resources management, conservation, business, law or another related field of study and 3 or more years of work experience in natural resources management, community relations, real estate, land use planning, and/or project management; or equivalent combination of education or experience.
· Experience in developing, directing, and managing multiple projects and timelines.
· Experience negotiating complex agreements.
· Experience developing partnerships (partners, community, government).
· Knowledge of current trends and strategies in conservation and land protection.

Desired:

· Three to five years of related work experience in conservation, real estate, fundraising or other related experience. Equivalent combination of education and experience is acceptable.
· Graduate degree in natural resources, law, or business.
· Knowledge of current trends and strategies in conservation and land protection.
· Excellent relationship building skills and experience working on diverse teams, with internal and external partners, to coordinate resources and achieve goals.
· Experience with grant writing, securing funding, and managing project fund sources (budgeting, contracting, reporting); experience with use of federal conservation funding for land protection is preferred.
· Experience in successfully negotiating and conducting real estate transactions.
· Thorough knowledge of land protection tools including conservation easements, fee-title acquisitions, donations, deed restrictions, facilitated land purchases, and also a working knowledge of land leases, conservation easement monitoring, and conservation easement violation resolution.
· Familiarity with western real estate and water law (experience in Arizona law preferred).
· Familiarity with Arizona natural history and conservation issues.

What We Bring:
Since 1951, The Nature Conservancy has been doing work you can believe in protecting the lands and waters that all life depends on. Through grassroots action, TNC has grown to become one of the most effective and wide-reaching environmental organizations in the world. Thanks to more than 1 million members, over 400 scientists, and the dedicated efforts of our diverse staff, we impact conservation throughout the world!

The Nature Conservancy offers a competitive, comprehensive benefits package including: health care benefits, flexible spending accounts, 401(k) plan including employer match, parental leave, accrued paid time off, life insurance, disability coverage, employee assistance program, other life and work wellbeing benefits. Learn more about our benefits at in the Culture Tab on nature.org/careers.

We're proud to offer a work-environment that is supportive of the health, wellbeing, and flexibility needs of the people we employ!

Next Steps:
For more information and to apply for job # 52477, submit your current resume and cover letter online by using the Apply Now button at https://careers.nature.org/. Need help applying? Visit our recruitment page or contact [email protected].