Digital Outreach Coordinator, Arizona - The Nature Conservancy - Phoenix or Tucson, AZ - EXPIRED
---
This is an archive of an expired job.
Job Information:
Company: The Nature Conservancy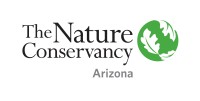 Job Title: Digital Outreach Coordinator, Arizona
Position Location: Phoenix or Tucson, AZ
Status: Salaried
Job ID Number: 52198

WE ARE LOOKING FOR YOU!
We are looking for someone to join a dynamic communications and marketing team that is inspired by creating and publishing social media content on various platforms. You will be our subject matter expert on social media, web and email strategy!

Are you looking for a career to help people and nature? Guided by science, TNC creates innovative, on-the-ground solutions to our world's toughest challenges so that people and nature can thrive together.

We're looking for someone who is passionate, motivated problem-solver. Come join TNC and apply today!

WHAT YOU'LL BRING:
- Bachelor's degree in relevant field and two-years' related experience or equivalent combination of education and experience.
- Experience creating content for social media platforms and websites.
- Experience with multiple digital platforms, to include web publishing, social media and email outreach.
- Writing and/or editing experience.
- Experience coordinating projects.
- Experience managing analytics tools.
- Experience with computers and related software, such as Windows, Microsoft Office (Outlook, Excel and Word), Box, Adobe Suite, web browsers and internet research.

DESIRED QUALIFICATIONS
- Multi-lingual skills appreciated.
- Multi-cultural or cross-cultural experience preferred.
- Experience with conservation projects or closely related field.
- Experience public speaking and education, and writing and/or editing publications and related materials
- Multi-lingual skills preferred.
- Multi-cultural or cross-cultural experience preferred.
- Ability to organize time, manage diverse activities and meet deadlines.
FOR MORE INFORMATION and to apply for job ID 52198, submit your current resume AND cover letter online by using the Apply Now button at . Need help applying? Visit our recruitment page or contact [email protected]. Open till filled.

The Nature Conservancy is an Equal Opportunity Employer. Our commitment to diversity includes the recognition that our conservation mission is best advanced by the leadership and contributions of people of diverse backgrounds, beliefs and culture. Recruiting and mentoring staff to create an inclusive organization that reflects our global character is a priority and we encourage applicants from all cultures, races, colors, religions, sexes, national or regional origins, ages, disability status, sexual orientation, gender identity, military, protected veteran status or other status protected by law.

Do you have military experience? Visit our U.S. Military Skills Translator to match your military experience with our current job openings!

TNC is committed to offering accommodations for qualified individuals with disabilities and disabled veterans in our job application process. If you need assistance or an accommodation due to a disability, please send a note to apply[email protected] with Request for Accommodation in the subject line.