Credit Manager (crypto / web3) - Warbler Labs - New York, NY - EXPIRED
---
This is an archive of an expired job.
Job Information:
Company: Warbler Labs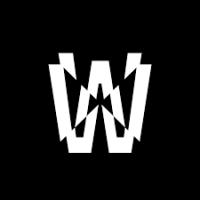 The Credit Manager will report directly to the Chief Investment Officer (NY based) and be responsible for helping lead the global growth of the Goldfinch protocols adoption. This role is full time and open to remote workers.
What You'll Do:
Build and onboard a global base of Fintech borrowers and credit investors for Warbler Labs and the Goldfinch protocol
Work with the Goldfinch community to decentralize credit underwriting and adapt traditional finance investment processes for a defi protocol
Work with the wider Warbler Labs team to ideate, design, and bring new products to life with the end goal of creating more real-world utility for crypto through the Goldfinch Protocol
Qualifications:
Understanding of crypto & DeFi, and excitement about the Warbler Labs vision!
5+ years experience in private credit/structured debt, including deal origination, execution and monitoring
Self-starter mindset, with the ability to illustrate instances where you've built an entire process, products, or lead end-to-end transactions
Outstanding oral and written communication skills
Nice to haves:
The Credit Manager will be a generalist role, but areas of specialty that are of interest to the team include:
Deal structuring – experience structuring debt deals, including reviewing legal documentation
Credit policy – experience developing credit policy or underwriting standards
Defi credit – experience in defi lending, especially in the real-world asset (RWA) space
Credit trading – experience identifying and trading credit arbitrage opportunities
Marketplace lending – experience working on credit marketplaces, where helping investors understand and underwrite deals is a focus
Portfolio / risk management - experience monitoring and managing existing loan positions
Benefits / Perks:
Health, Dental, Vision and Life Insurance covered 99%+
Competitive equity compensation & governance token incentives
Subsidies for laptop and remote office setups
Free office lunches (if in the Bay Area)
All-access Wework passes and frequent trips to the Bay Area (if remote)
We aim to hire great people from a wide variety of backgrounds - not just because it's the right thing to do, but because it makes our company stronger. People from all across the globe and all walks of life participate in our protocol, and we'd like our team to reflect that. If you share our interest in DeFi and our passion for promoting financial inclusion, we'd love to have you on the team.