Patagonia Sonoita Creek Preserve Manager - The Nature Conservancy - Patagonia, AZ - EXPIRED
---
This is an archive of an expired job.
Job Information:
Company: The Nature Conservancy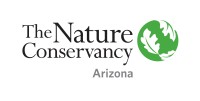 The Patagonia Sonoita Creek Preserve Manager performs and participates in preserve operations including the maintenance, management, development and coordination of conservation programs.
On-site housing provided by TNC. The Patagonia-Sonoita Creek Preserve Manager leads work teams to ensure the coordination, community support and implementation of preserve management plans. The preserve manager maintains preserve areas frequented by the visiting public, removes exotic species and/or monitors and researches species, maintains tools and equipment, operates heavy machinery, and opens and closes preserve to the visiting public.
Preserve Management, Ecological Management and Monitoring-80%
Represent TNC with local Partners and Agencies-20%
To apply for job ID 51713, submit your current resume and cover letter online by using the Apply Now button at https://careers.nature.org/. Need help applying? Visit our recruitment page or contact [email protected].
The Nature Conservancy is an Equal Opportunity Employer. Our commitment to diversity includes the recognition that our conservation mission is best advanced by the leadership and contributions of people of diverse backgrounds, beliefs and culture.