Corporate Paralegal - Lowenstein Sandler - New York, NY
---
Apply On Employer's Website
Job Information:
Company: Lowenstein Sandler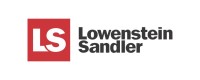 Who We Are:
Lowenstein Sandler is one of the most sophisticated law firms in the United States, with over 375 lawyers and 300 business services professionals serving clients from offices in New York, Palo Alto, New Jersey, Utah, and Washington, D.C. We recruit candidates who seek a collaborative, entrepreneurial culture that prioritizes our clients, our colleagues, and the communities where we work and live. Committed to career development and to a diverse, equitable, and inclusive workplace, the firm offers many programs and opportunities for personal and professional growth. We seek professionals for our business services group who share these values.


Preferred: Paralegal experience, specifically, Anti-money Laundering experience in a law firm environment
What You Will Do:
This position will sit in our Roseland, NJ or New York, NY offices and currently offers a hybrid remote work opportunity.
Working with Investment Management attorneys and Group Administrator, provide assistance on:
Essential Job Requirements:
Preparing AML, tax, credit, and other compliance certifications
Assistance with ongoing compliance and onboarding projects
Assistance with Brazil custody project
Assistance with the India compliance, corporate, trading, and custody matters
Assist with maintenance of Client databases and other tasks.
Cursory review of agreements based on team's needs; heavy contact with assigned attorneys; immediate and heavy client contact; attention to detail and responsiveness is imperative.
Related matters including with billing summaries, reconciliations and discrepancies.
Assist with maintenance of multiple trackers/checklists; client contact required.
Prepare and issue form documents to various counterparties and follow up for execution (seek attorney assistance as needed). Direct contact with clients and attorneys needed.
Must be able to work well various people in different departments and think proactively.
Must be able to multi-task, work well under pressure, balance priorities.
Able and willing to work overtime as needed, and on short notice, is essential.
Work with the various client offices on multiple transactions and follow up.
Work with Clients to address outstanding matters.
Maintain and manage workflow assignments; work closely with attorney re: same.
Assist attorneys with inquires and data searches.
Provide general administrative support to AML team members and specific clients as needed.
Other projects as assigned by the AML team leader.
Skills, Knowledge, and Abilities:
Associate or Bachelor's Degree from an accredited college is preferred;
A minimum of 2 years of paralegal experience in Corporate law is a plus;
Paralegal certification from an ABA-approved program is a plus;
Ability to work independently and work well with others;
Strong organization skills and attention to detail are critical;
A desire to learn and adapt as needed;
Ability to exhibit flexibility and work in a fast paced environment is critical;
Ability to coordinate multiple projects with simultaneously;
Ability to work under intense pressure is critical and essential.
Office Location: Roseland, NJ or New York, NY
Schedule: Full-time, Monday – Friday 10:00 AM – 6:00 PM
Amount of Travel Required: 0
Disclaimers:
Lowenstein Sandler LLP is requiring that all prospective employees present proof that they are fully-vaccinated against COVID-19, or seek a reasonable accommodation for religious or medical reasons, prior to their first day of employment.
This job description is not designed to cover or contain a comprehensive listing of all activities, duties or responsibilities required by employee.
Lowenstein Sandler LLP is not accepting resumes from search firms for this position. Regardless of past practice, all resumes submitted by search firms are to be deemed the sole property of Lowenstein Sandler LLP, and no fee will be paid in the event the candidate is hired by Lowenstein Sandler LLP as a result of the referral.
Lowenstein Sandler LLP is committed to equal employment opportunity and providing reasonable accommodations to applicants with physical and/or mental disabilities. We value and encourage diversity and solicit applications from all qualified applicants without regard to race, color, gender, sex, age, religion, creed, national origin, ancestry, citizenship, marital status, sexual orientation, physical or mental disability, medical condition, veteran status, gender identity, genetic information, or any other characteristic protected by federal, state, or local law.
Job Status:
This job is currently active.