Inclusion Manager - Lowenstein Sandler - Roseland, NJ
---
Apply On Employer's Website
Job Information:
Company: Lowenstein Sandler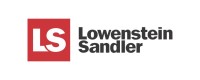 Who We Are:
Lowenstein Sandler is one of the most sophisticated law firms in the United States, with over 375 lawyers and 300 business services professionals serving clients from offices in New York, New Jersey, Palo Alto, Washington, DC, and Utah. Our primary administrative offices are located in Roseland, New Jersey, where we are consistently ranked among the best places to work in the state. We recruit candidates who seek a collaborative, entrepreneurial culture that prioritizes our clients, our colleagues, and the communities where we work and live. Committed to career development and to a diverse and inclusive workplace, the firm offers many programs and opportunities for personal and professional growth. We seek professionals for our business services group who share these values.


What You Will Do:
This position will sit in our Roseland, NJ office and currently offers a hybrid remote work opportunity.
We have an exciting opportunity for a Inclusion Manager to join our highly regarded team at Lowenstein Sandler. The Inclusion Manager is primarily responsible for managing the firm's diversity and inclusion initiatives to strengthen the firm's inclusive culture. Working closely with the Chief Office of Inclusion and the D&I team, you will innovate and build upon current processes and assist with the strategic planning and execution of D&I initiatives. The Inclusion Manager will also be responsible for finance and budget management, surveys and RFPs, Employee Resource Groups project management, and communications, in order to advance the Firm's D&I mission and goals.
Essential Job Requirements:
Coordinate the Firm's response to external and internal surveys related to D&I, playing a key role in preparing and reviewing client and industry surveys and RFPs.
Assist with the development of metrics that measure the effectiveness of, and promote success of D&I programs as well as identify program gaps. Also track and report on demographics, trends and statistics at the Firm and in the legal industry.
Recommend and oversee implementation of D&I initiatives to benefit both attorneys and staff.
In collaboration with the Chief Office of Inclusion and the Employee Resource Group (ERG) leads, manage a D&I budget with regular assessment of external sponsorships and related expenditures to ascertain return on investment.
Provide support to Firm's diversity committee and help plan and implement important initiatives and programs.
Oversee day-to-day operations of the Firm's D&I programs and activities and continuously prioritizing action items.
Manage and provide guidance, coaching and mentoring to our Inclusion Coordinator.
Collaborate with the Firm's business development team on the communication of the Firm's diversity & inclusion commitment and activities on the intranet, website, newsletter, and other publications.
Keep abreast of latest trends in D&I within legal and other industries.
Develop D&I presentations using PowerPoint and other data analytics as needed.
Interface and coordinate with attorneys and diverse bar organizations regarding sponsorships, conferences, and other events.
Coordinate with key firm business units on varying projects including surveys, RFPs, etc.
Assist in managing diversity budget and oversee distribution of diversity funds to attorneys.
Serve as an ambassador of the firm's D&I programs to internal and external stakeholders.
Skills, Knowledge, and Abilities:
Excellent organizational skills for prioritizing workload and ability to manage several projects at once in fast paced environment.
Demonstrated ability to provide outstanding client service to internal and external contacts regarding routine and complex matters, and to develop and maintain effective business relationships with people of diverse backgrounds.
Demonstrated intellectual curiosity and commitment to innovating and enhancing the firm's practices to ensure that we continue to be industry leaders in these critical areas.
Demonstrated ability to generate new and innovative ideas, programs and solutions to ensure the organization meets or exceeds its diversity and inclusion goals.
Demonstrated ability to communicate clearly and effectively, both orally and in writing, and to make presentations to small and large groups in an effective manner. Outstanding writing skills are critical to this role.
Demonstrated ability to handle time sensitive matters and deadlines, including diversity related client RFPs, requests, and surveys, with a high level of organizational skill.
Ability to accept changing priorities and meet time commitments.
Ability to establish effective working relationships throughout the Firm.
Ability to work effectively in a fast-paced customer-service oriented environment.
Dependability, adaptability, and a cooperative attitude.
Ability to work independently and as a member of a team.
Ability to pay impeccable attention to detail.
Intermediate knowledge of MS Suite to produce quality written communications, including presentations and advanced functions of Excel.
Bachelor's degree required; J.D. or advanced degree is welcome, but not required.
At least 3 years of experience in a management role focused on D&I or equivalent professional experience, preferably at a law firm or an organization in the legal field.
All position finalists will be required to do an onsite writing assessment.
Office Location: Roseland, NJ
Schedule: Full-time, Monday through Friday
Disclaimers:
Lowenstein Sandler LLP is requiring that all prospective employees present proof that they are fully-vaccinated against COVID-19, or seek a reasonable accommodation for religious or medical reasons, prior to their first day of employment.
This job description is not designed to cover or contain a comprehensive listing of all activities, duties or responsibilities required by employee.
Lowenstein Sandler LLP is not accepting resumes from search firms for this position. Regardless of past practice, all resumes submitted by search firms are to be deemed the sole property of Lowenstein Sandler LLP, and no fee will be paid in the event the candidate is hired by Lowenstein Sandler LLP as a result of the referral.
Lowenstein Sandler LLP is committed to equal employment opportunity and providing reasonable accommodations to applicants with physical and/or mental disabilities. We value and encourage diversity and solicit applications from all qualified applicants without regard to race, color, gender, sex, age, religion, creed, national origin, ancestry, citizenship, marital status, sexual orientation, physical or mental disability, medical condition, veteran status, gender identity, genetic information, or any other characteristic protected by federal, state, or local law.
Job Status:
This job is currently active.