Administrative Services Manager - Lowenstein Sandler - Roseland, NJ - EXPIRED
---
This is an archive of an expired job.
Job Information:
Company: Lowenstein Sandler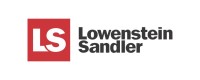 Who We Are:
Lowenstein Sandler is one of the most sophisticated law firms in the United States, with over 375 lawyers and 300 business services professionals serving clients from offices in New York, New Jersey, Palo Alto, Washington, DC, and Utah. Our primary administrative offices are located in Roseland, New Jersey, where we are consistently ranked among the best places to work in the state. We recruit candidates who seek a collaborative, entrepreneurial culture that prioritizes our clients, our colleagues, and the communities where we work and live. Committed to career development and to a diverse and inclusive workplace, the firm offers many programs and opportunities for personal and professional growth. We seek professionals for our business services group who share these values.


What You Will Do:
This position will sit in our Roseland, NJ office and currently offers a hybrid remote work opportunity.
Administrative Services Manager will manage and coordinate the day-to-day operations of the secretaries and shared support services. The Manager will be responsible for all aspects of these support services, including staffing, onboarding, employee relations, assignments, performance evaluations, individual development, absence management, disciplinary action, and cost control. Additionally, the Manager will coordinate and manage assignments to maximize the utilization of resources to achieve service excellence. The Manager will use all necessary resources to facilitate a smooth and accurate workflow and work environment.
Essential Job Requirements:
Coordinate and manage the secretarial and shared support services resources to maximize utilization.
Anticipate resource and business issues to align staffing and allocate attorney/secretary assignments, as necessary.
Create greater efficiencies and productivity for secretarial and shared support services using current staffing ratios as a baseline performance metric.
Develop and lead initiatives to promote best practices in secretarial and shared support services, promoting positive and effective working relationships.
Evaluate all secretarial sharing arrangements on a regular basis to ensure efficient use of resources and satisfactory level of support is maintained.
Foster an environment of teamwork and cooperation, proactively resolve issues between secretarial, shared support services and/or principals.
Identify performance standards, provide timely and effective performance evaluations, determine training and development needs and coordinate salary and bonus reviews.
Promote continuous development, and ensure all requisite training is complete and if necessary, assign a mentor. Maintain a qualified staff.
Ensure that there are sufficient secretarial and shared support services resources at all times – approve all vacation requests, allocate work, and seek support from elsewhere in the office if necessary.
Maintain attendance, vacation, and PTO records for all secretarial and shared support services staff to ensure coverage for scheduled and non-scheduled absences.
Act as liaison between attorneys, the secretarial and shared support services staff.
Assist staff to resolve issues in nonstandard situations.
Establish working relationships with the other support departments in the firm to create a cohesive support environment.
Establish and maintain open lines of communication with the Partners and associates; solicit feedback in areas of performance, staffing, workflow, procedures. Collaborate on identifying and resolving areas of concern.
Recommend and effect changes in procedures or process to create a more streamlined support team.
Effectively handle multiple and conflicting priorities.
Keep abreast of practice area developments, new processes, and changes as appropriate to the position.
Develop and maintain thorough familiarity with internal procedures including opening of files, file maintenance, docket reminders, accounting, billing, and office services
Collaborate with firm administration to identify a candidate testing system for the secretarial and shared support services candidates; differentiate testing for specific practice groups.
Identify a process to track information that will provide the analytics to support staffing needs and recommendations.
Perform compensation analyses on an as-needed basis, ensuring internal equity and consistency with firm's compensation philosophy.
Oversee hiring, onboarding, and training of secretarial and shared support services staff.
Work closely with Human Resources on recruitment initiatives:

Interview secretarial and shared support services candidates.
Make candidate hire recommendations, gain consensus.
Assist with scheduling training and orientations of new department hires.
Participate in employee orientation; articulate overview of services provided and general procedures.

Perform other duties and responsibilities as required or requested.
Uphold a professional demeanor at all times and maintain a favorable working relationship with all firm employees. Display an attitude of cooperation with legal staff, peers, and administrators.
Take part in various firm-wide HR initiatives.
Skills, Knowledge, and Abilities:
Must be able to thrive in a fast-paced and professional environment.
Strong team management and leadership skills, with the ability to develop and lead in a client service-focused environment.
Bachelor's Degree or equivalent experience required.
Preferably 5 years of supervisory or coordinator-level experience in a mid- to large-sized firm, including the responsibility for coordinating workflow.
Strong client service skills, responding decisively and effectively to requests and issues.
Excellent analytical and judgment skills and ability to manage confidential matters with discretion.
Excellent written and verbal communication skills.
Able to understand the big picture and to strategically resolve challenges.
Ability to maintain confidential information.
Ability to think critically and make objective, independent judgments.
Ability to communicate with varying levels of people clearly and effectively within the organization.
Ability to learn new skills as they become necessary.
Systems Required: Advanced knowledge of MS Office, all functions; experience with budgeting software for professional services; proficiency with document management software.
Office Location: Roseland, NJ
Schedule: Full-time, Monday through Friday, 9:30 am – 5:30 pm
Disclaimers:
Lowenstein Sandler LLP is requiring that all prospective employees present proof that they are fully-vaccinated against COVID-19, or seek a reasonable accommodation for religious or medical reasons, prior to their first day of employment.
This job description is not designed to cover or contain a comprehensive listing of all activities, duties or responsibilities required by employee.
Lowenstein Sandler LLP is not accepting resumes from search firms for this position. Regardless of past practice, all resumes submitted by search firms are to be deemed the sole property of Lowenstein Sandler LLP, and no fee will be paid in the event the candidate is hired by Lowenstein Sandler LLP as a result of the referral.
Lowenstein Sandler LLP is committed to equal employment opportunity and providing reasonable accommodations to applicants with physical and/or mental disabilities. We value and encourage diversity and solicit applications from all qualified applicants without regard to race, color, gender, sex, age, religion, creed, national origin, ancestry, citizenship, marital status, sexual orientation, physical or mental disability, medical condition, veteran status, gender identity, genetic information, or any other characteristic protected by federal, state, or local law.