Senior Business Operations Analyst - Serve Robotics - Los Angeles, CA
---
Apply On Employer's Website
Job Information:
Company: Serve Robotics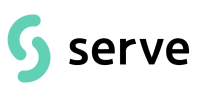 Senior Business Operations Analyst
Location: Los Angeles, Bay Area, Remote
At Serve Robotics, we are reimagining how things move in cities. Serve, our personable sidewalk delivery robot, is our vision for the future of delivery. It's designed to take deliveries away from congested streets and onto underutilized alleys and sidewalks, to save energy, reduce emissions, reduce traffic, and make deliveries faster and cheaper. Why move two-pound burritos with two-ton cars?
Serve has been years in the making and has already done thousands of customer deliveries.
Who are we?
We are tech industry veterans in software, hardware, and design who are pooling our individual talents together to build a legacy. Our team is inclusive, agile, and driven by a common purpose. We are solving real-world problems with machine learning, computer vision, and robotics, with a mindful eye towards the end-to-end user experience. By joining our team, you will help create the first robotic helpers entering our cities: moving alongside us and running our errands! We're looking for an experienced Senior Business Operations Analyst to join our Operations team, which is responsible for effective and efficient deployment of our robotic delivery services globally. This role will require travel to our various operating locations approximately 25% of the time.
What you'll be doing?
The Senior Business Operations Analyst will work cross-functionally to provide visibility and drive improvements in all key metrics related to our robotic delivery operations, including performance, safety, scalability, profitability, and customer experience. As the first data analyst in our Operations organization, you will have the opportunity to shape the analytic infrastructure and framework for our operations and will work closely with senior leadership of the company to enable effective, analytically driven, and strategic operating decisions.
Responsibilities
Create database queries and analytics dashboards to provide visibility into key operational metrics throughout the organization

Conduct analysis using internal and external data (e.g., operational, product, safety, partner-related) to derive insights that will drive business decisions

Effectively communicate complex analytical concepts to non-technical stakeholders and collaboratively drive data-driven decision making

Identify and prioritize areas for improvement in our daily operations

Partner with internal and external teams to create reports and dashboards in support of business needs
Qualifications
5+ years of experience in consulting, finance, corporate strategy, operational excellence, or another quantitative and relevant field

Advanced capabilities in SQL, Microsoft Excel and Google Spreadsheet, Google Data Studio, Google BigQuery, and data visualization tools, e.g., Periscope, Tableau, etc

Demonstrated problem solving skills with experience extracting actionable business insights and recommendations from data sets

Strong communication and presentation skills

You are energized by always finding ways to make our processes better

Positive and energetic attitude: you can keep a smile and a hard-working attitude through even the most demanding moments
More about us
Serve Robotics is the team that created the Postmates delivery robot and brought it to life in LA, completing tens of thousands of deliveries in LA's busiest neighborhoods. Now we're an independent company growing rapidly in order to connect people with what they need via robots designed to serve people.
We are proud to be an equal employment opportunity and affirmative action employer. Qualified applicants are considered without regards to race, color, religion, national origin, age, sex, marital status, ancestry, physical or mental disability, veteran status, gender identity, or sexual orientation.
Job Status:
This job is currently active.