Firm Events Manager - Lowenstein Sandler - New York, NY - EXPIRED
---
This is an archive of an expired job.
Job Information:
Company: Lowenstein Sandler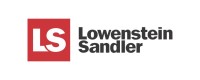 Who We Are:
Lowenstein Sandler is one of the most sophisticated law firms in the United States, with over 375 lawyers and 300 business services professionals serving clients from offices in New York, Palo Alto, New Jersey, Utah, and Washington, D.C. We recruit candidates who seek a collaborative, entrepreneurial culture that prioritizes our clients, our colleagues, and the communities where we work and live. Committed to career development and to a diverse, equitable, and inclusive workplace, the firm offers many programs and opportunities for personal and professional growth. We seek professionals for our business services group who share these values.


What You Will Do:
This position will sit in our New York, NY or Roseland, NJ offices and currently offers a hybrid remote work opportunity.
Primary responsibilities include the planning, coordination and execution of all client-facing firm-hosted events and seminars, sponsorship opportunities, and attorney speaking engagements. Additional responsibilities include oversight of event-related marketing databases, as well as managing events budget and developing processes and procedures.
Essential Job Requirements:
Coordinate, plan and manage all activities related to firm-hosted events. Specific responsibilities include:
working with internal clients (i.e., attorneys, firm management and business development team) on event strategy, from pre-event planning to obtaining post-event feedback;
identifying and negotiating with appropriate off-site venues and vendors regarding all aspects of events, including firm branding, food, décor amd giveaways;
delivering look and feel of firm brand in all events
working closely with colleagues in other departments (catering, office services, IT, receptionists, etc.) to coordinate on-site event logistics;
on-site set-up and attendance;
developing post-event analysis and reporting;
event invitation creation and distribution.
Coordinate all activities related to firm sponsorships and attorney speaking opportunities.
Specific responsibilities include:
researching new sponsorship and speaking opportunities;
working with outside conference organizers;
setting up and breaking down the firm's booth at conferences, and representing Lowenstein Sandler at the booth during events;
work with marketing communications team on event-related social media strategy and innovations
secure imagery from events with firm lawyers speaking / participating for use in social media
Assist business development team with the creation of presentation materials and other event-related collateral, including post event follow-up;
Identify best practices and new trends in event marketing and recommend enhancements to firm events, where appropriate
Skills, Knowledge, and Abilities:
A Bachelor's Degree required.
5 + years of events experience, preferably in a law firm or other professional services setting.
Strong project management and analytical skills.
Strong writing and communication skills.
Must be highly motivated, organized and detail-oriented.
Client-service oriented and an enthusiastic team player, with a positive can-do attitude.
Proficient in Microsoft Word, Excel and PowerPoint.
Ability to use technology efficiently.
Ability to meet deadlines, manage multiple projects at once and work independently.
Must maintain a professional appearance and demeanor at all times.
Office Location: New York, NY or Roseland, NJ
Support: This role will be supported with a dotted line report (coordinator level)
Amount of Travel Required: Local travel and long distance travel will be required for events.
Disclaimers:
Lowenstein Sandler LLP is requiring that all prospective employees present proof that they are fully-vaccinated against COVID-19, or seek a reasonable accommodation for religious or medical reasons, prior to their first day of employment.
This job description is not designed to cover or contain a comprehensive listing of all activities, duties or responsibilities required by employee.
Lowenstein Sandler LLP is not accepting resumes from search firms for this position. Regardless of past practice, all resumes submitted by search firms are to be deemed the sole property of Lowenstein Sandler LLP, and no fee will be paid in the event the candidate is hired by Lowenstein Sandler LLP as a result of the referral.
Lowenstein Sandler LLP is committed to equal employment opportunity and providing reasonable accommodations to applicants with physical and/or mental disabilities. We value and encourage diversity and solicit applications from all qualified applicants without regard to race, color, gender, sex, age, religion, creed, national origin, ancestry, citizenship, marital status, sexual orientation, physical or mental disability, medical condition, veteran status, gender identity, genetic information, or any other characteristic protected by federal, state, or local law.