PERSONAL INJURY PARALEGAL/LEGAL ADMINISTRATIVE ASSISTANT - Young Conaway Stargatt & Taylor, LLP - Wilmington, DE
---
Click Here to Email Your Resume
Job Information:
Company: Young Conaway Stargatt & Taylor, LLP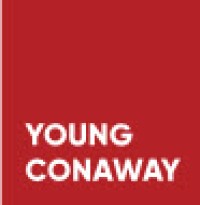 Young Conaway Stargatt & Taylor, one of Delaware's largest and most respected law firms with its headquarters in the heart of Wilmington in Rodney Square, is seeking motivated and experienced candidates to fill a full-time Hybrid Paralegal/LAA position in our Personal Injury section. This position specializes in auto cases.
This is a non-exempt, on-site, full-time position, with 8:30 am-5 pm schedule.
Summary: Paralegal/LAA provides a full-cycle case management and support; reports to and works with the attorney(s) on the cases within the Personal Injury section.
Responsibilities include but are not limited to:
New client intakes and factual case investigation
Direct client contact; office appointments, discovery, case monitoring
Medical records requests; review and organization
Investigative document requests – Police Reports, FOIA requests
Case outlines strategy with attorney
Cultivate relationships with case specific medical, economic & forensic experts
Proficient in Microsoft Word for preparation of correspondence, pleadings, etc.
Manage client insurance matters (PIP, healthcare liens, Medicare, Medicaid)
Demand package and/or medical expense exhibits
Settlement negotiations in conjunction with supervising attorney
Negotiate healthcare liens post-settlement
Pleading preparation; initial suit papers, discovery request or responses, motions, affidavits, petitions, etc.
Deposition outline, summaries, strategy as needed in conjunction with supervising attorney
Mediation Statements and related ADR matters
Trial preparation for pre-trial and post-trial pleadings
Assist attorneys in preparation for trial. Maintain case calendar. Prepare necessary case files. Attend trial hearings.
Arrange for service of summonses and subpoenas
Document production; typing from handwritten copies, dictation software, and voice-mails;
Compose blacklines comparing two documents; convert MS Word to PDF/PDF to MS Word documents.
Type and proofread medical documents, legal descriptions, memoranda, correspondence, articles, forms and emails.
Monitor all activity in assigned cases and respond accordingly, i.e. calendaring, updates to distribution lists, etc.
Send faxes, make copies, scan and import documents into FileSite, send mail by FedEx, Certified Mail, Hand Delivery.
E-file with Superior Court & Court of Common Pleas.
Perform basic accounting procedures and billing.
Adjust to changing conditions, workload, procedures and duties.
Requirements:
Previous Personal Injury/Auto Cases Paralegal experience of 3-5 years is required.
A college degree is required.
Strong technology skills.
Demonstrated ability to meet deadlines.
Proven ability to multi-task, communicate clearly in writing and verbally, and to work as part of a team, as well as independently.
Superior attention to detail; organization skills; flexibility and dependability; motivation.
Availability for overtime.
We offer a beautiful facility; salary commensurate with skill level and experience; and excellent benefit package, including immediate coverage under our medical, dental & vision plans, parking/commuting allowance, 401K plan and generous paid time off.
To apply for the position, please submit your resume and cover letter with your salary expectations to [email protected].
Job Status:
This job is currently active.