Department Chairperson, Engineering, Technology, & Design - Miami Dade College - Miami, FL
---
Apply On Employer's Website
Job Information:
Company: Miami Dade College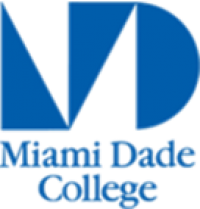 Miami Dade College, Wolfson Campus is looking for a highly motivated individual for the Department Chairperson, Engineering, Technology, & Design position. The Department Chairperson provides academic leadership to the School of Engineering, Technology and Design, specifically to the faculty and courses in Architecture, Interior Design, Engineering and Technology. The position serves as an integral member of the College and Campus administrative team.
Duties and Responsibilities:
Establishes and evaluates departmental policies and procedures
Provides professional development opportunities for all employees in the department
Ensures the effective implementation of the faculty advancement process and adheres to the collective bargaining agreement
Implements student-centered instructional programs in the classroom and labs
Supervises the development/review of curricula consistent with current research
Ensures departmental compliance with SACS accreditation guidelines
Develops semester course schedules and faculty assignments
Teaches at least one (1) course within the discipline per academic year
Provides program information and ensures the availability of advisement services for students
Requirements:
Master's degree in Computer Science, Engineering, Architecture, Interior Design or Building Construction and five (5) years of relevant experience.
To learn more about this and other positions at Miami Dade College visit us at www.mdc.edu/jobs.
Job Status:
This job is currently active.