Distribution Operations - McMaster-Carr Supply Company - Elmhurst, IL
---
Click Here to Email Your Resume
Apply On Employer's Website
Job Information:
Company: McMaster-Carr Supply Company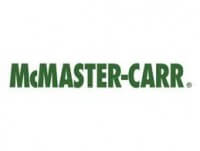 We are looking to add a new member to our team in the distribution center. The Distribution Operations role is fast-paced and high-energy, requiring focused individuals capable of balancing the physical and mental demands of our environment. We offer great work life balance with a 40 hour, Monday - Friday work week.
Benefits include:
• Medical, dental, pharmacy, and vision plans with no monthly premiums for you, your spouse, and your dependents
• 100% tuition reimbursement benefit after just 90 days with the company
• 19 days of paid time off to start (first year prorated)
• 10 week paid parental leave for parents
• Company-funded retirement accounts
• Adoption and surrogacy assistance

This hands-on role allows active professionals to develop across multiple departments in our state-of-the-art operating center in Elmhurst, IL. This position is responsible for anything from checking product quality and managing inventory, to filling customer orders and preparing packages for shipment.
Your individual career path will be determined by your level of achievement and your demonstrated aptitude for learning our business. We are seeking energetic individuals who are detailed, focused and quick. At least two years of full-time work experience and a bachelor's degree are preferred.
Follow this link for an inside peek:
https://www.mcmaster.com/careers/opportunities/distribution-operations
Job Status:
This job is currently active.