Business Operations Analyst - Vista Higher Learning - Boston, MA
---
Apply On Employer's Website
Job Information:
Company: Vista Higher Learning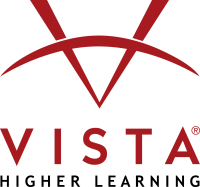 We're looking for a driven, creative, and analytical Business Operations Analyst with a passion for problem-solving and collaboration to help support our growing sales, marketing and service organizations. As a Business Operations Analyst, you will leverage your strong analytics skills to develop and execute on data-driven region and territory sales strategies, serve as the data expert for Sales and Marketing, and build relationships with cross-functional shareholders to help solve challenging business operations issues to help us scale and grow. Our ideal candidate is someone with innate curiosity who can jump in to help build dashboards and workflows and thrives in collaborative, fast paced and entrepreneurial environments.
What You'll Do:
Be a trusted partner to the Sales, Marketing, Service and other stakeholders on data, analysis, pricing, and strategy
Partner with cross-functional stakeholders and Business Operations colleagues to identify gaps, define requirements, and implement process improvements and tools across the revenue tech stack
Provide analytical, strategic, and project management support in territory planning and market segmentation
Support the sales organization in quoting through analysis and strategic support
Create, manage, and train on reporting standards and dashboards to drive data driven decision making
Serve as the go-to data expert for Sales and Marketing including data sources, data quality, data enrichment, and KPI reporting
Support CRM and Marketing automation data quality and partner with Systems Administrator to scope out new features and solutions
Conduct ad-hoc analysis and own initiatives to scale analysis and strategies across the team
Qualifications & Requirements:
BA/ BS in business or related field required
0-2 years previous experience in an operations, strategy, or analyst role supporting customer facing teams (preferably in Sales, Marketing, or Business Operations)
Experience working with CRM (Salesforce, Dynamics 365, etc.) or marketing automation (Marketo, Pardot, Hubspot, etc.), or similar tools preferred
Strong Microsoft Excel skills required
Experience analyzing complex situations to generate actionable insights and solve business needs
Strong project management, problems solving and critical thinking skills – finds opportunities where other see challenges
Excellent communication and interpersonal skills across groups and levels within the organization
Strong organizational, time management skills, and attention to detail required
Desire to learn new technologies and be challenged by new initiatives
Willing to commute to corporate office in Boston, MA required (currently closed but will work in-office 3-4 days when reopened)
Job Status:
This job is currently active.