Entry Level Manufacturing - Owens Corning - Brentwood, NH
---
Click Here to Email Your Resume
Apply On Employer's Website
Job Information:
Company: Owens Corning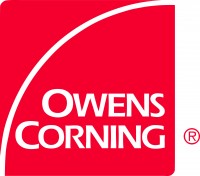 EXCELLENT STARTING WAGE and AN INCREASE AFTER 90 DAYS
OUTSTANDING 401k MATCH
OC is a World Class Company and we are Expanding Our Business – Adding Additional Shifts
BE PART OF OUR DIFFERENCE
We're an international company, with solid roots in Brentwood, and we're looking for dynamic people to join out local team. We are expanding our business and adding additional shifts.
What we bring to the table:
Competitive compensation, quarterly bonus program, and a substantial benefits package including insurance (medical/dental/vision/life/disability/supplemental offerings at day 1), 401k (company contribution regardless of employee participation – plus match), liberal paid time off (vacation, personal floating and standard holidays), Employee Assistance Services, Stock Purchase Program – and more.
What this opportunity offers you:
This position offers a unique growth opportunity to develop your path in the production arena, while being in a strong and supportive environment. You'll have the opportunity to work in the packing area of operations to facilitate safely producing products, consistently meet codes, adhere to specifications, and maintain customer requirements at the lowest cost. You'll enjoy the opportunity to consistently exceed expectations!
It's a total team effort – and, this role is an integral part of our production process from start to finish, providing an exciting opportunity to be part of significant achievements and positive outcomes.
Participate in plant efforts to achieve zero defects in quality.
Be a part of a team working safely every day.
Take part in exceptional productivity initiatives.
What makes a successful OC-Brentwood team member:
Must haves include…
Energetic personality, eager to engage and involve others to achieve best outcomes.
Ability to grow and develop yourself.
Demonstrate familiarity/expertise with:

Manufacturing environment
Written and verbal communication skills, in English
Would be terrific if you also had…
There are some essential physical requirements specific to our work environment, including being able to:
Stand for 12 hours
Climb and descend stairs/ladder as needed for the role
Do repetitive movements (hand, arm, leg; bending and twisting at the waist; bending at the knee; squatting; lift, push and pull 40-pounds)
Withstand exposure to temperature extremes; sounds or noise levels that may be uncomfortable
Handle, control and feel raw materials and finished goods
Our people and products make the world a better place. Help us accomplish great things in Brentwood! Use this link to complete our online application https://jobs.owenscorningcareers.com/.
Why Owens Corning
Owens Corning (NYSE: OC) develops, manufactures and markets insulation, roofing, and fiberglass composites. Global in scope and human in scale, the company's market-leading businesses use their deep expertise in materials, manufacturing and building science to develop products and systems that save energy and improve comfort in commercial and residential buildings. Through its glass reinforcements business, the company makes thousands of products lighter, stronger and more durable. Ultimately, Owens Corning people and products make the world a better place. Based in Toledo, Ohio, Owens Corning posted 2017 sales of $6.4 billion and employs 19,000 people in 37 countries. It has been a Fortune 500® company for 64 consecutive years. For more information, please visit www.owenscorning.com.
A career at Owens Corning offers the ability to enhance your expertise and achieve your personal and professional aspirations. Through it all, we'll empower you with an environment that encourages open communication and big ideas, competitive pay for your performance, comprehensive benefits, and more opportunities to make your impact.
Must be eligible to work in the U.S. on a permanent basis.
Owens Corning is an Equal Opportunity, Affirmative Action employer. All qualified applicants will receive consideration for employment without regard to race, color, religion, sex, sexual orientation, gender identity, national origin, protected veteran status or status as an individual with a disability.
This job description in no way states or implies that these are the only duties to be performed by the employee(s) incumbent in this position. Employee(s) will be required to follow any other job-related instructions and to perform any other job-related duties requested by any person authorized to give instructions or assignments.
A review of this position has excluded the marginal functions of the position that are incidental to the performance of fundamental job duties. All duties and responsibilities are essential job functions and requirements and are subject to possible modification to reasonably accommodate individuals with disabilities. To perform this job successfully, the incumbents(s) will possess the skills, aptitudes, and abilities to perform each duty proficiently. Some requirements may exclude individuals who pose a direct threat or significant risk to the health or safety of themselves or others. The requirements listed in this document are the minimum levels of knowledge, skills, and abilities.
This document does not create an employment contract, implied or otherwise, other than an "at will" relationship.
Job Status:
This job is currently active.