Director of Development - Geena Davis Institute on Gender in Media - Los Angeles, CA - EXPIRED
---
This is an archive of an expired job.
Job Information:
Company: Geena Davis Institute on Gender in Media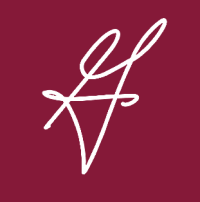 ORGANIZATION OVERVIEW: Founded in 2004 by Academy Award-­Winning actor and advocate Geena Davis, the Geena Davis Institute on Gender in Media (GDIGM) is the only research-­based organization working collaboratively within the entertainment industry to create gender balance, foster inclusion, and reduce negative stereotyping in family entertainment media.
We are committed to a diverse and inclusive workforce. We actively seek out diversity and do not discriminate based on race, religion, color, national origin, gender identity, sexual orientation, age, marital status, veteran status, or disability.
POSITION SUMMARY: The Director of Development works closely with the CEO and VP of Development and Operations to identify, cultivate, solicit, and steward foundation, corporate and individual support along with overseeing membership, fundraising appeals, and ongoing donor stewardship. She/he/they participate in development strategy to advance the fundraising priorities of the Institute and contribute to outreach efforts that engage new partners and strengthen relationships between the Institute and external constituencies.
RESPONSIBILITIES:
Develops strategy and directs a comprehensive fundraising program for foundation, corporate and membership giving to GDIGM.

Oversees donor management including prospect identification, cultivation, proposal development, solicitation, and stewardship activities.


Develops proposals to foundations, corporations, and individuals (as needed).

Works closely with GDIGM program and research staff to conceptualize and define projects and project budgets and write and/or edit requests for support.


Provides timely reports and financial tracking of grants to foundations and corporations.

Maintains development files for archival purposes and ensures accurate recording of grants and gifts.

Performs other duties as assigned.

REQUIRED QUALIFICATIONS:
Bachelor's degree from an accredited college (or equivalent in work experience).

At least six years of foundation relations experience, including prospecting, cultivation, proposal writing, budget experience, and stewardship

Excellent interpersonal, verbal, and written communication skills including the ability to effectively communicate to a wide range of external as well as internal constituents.

Experience working effectively in a fast-­paced environment and producing results under deadlines.

Advanced experience with G-­Suite (specifically Google Sheets, Google Docs, Drive) and Microsoft Word, Excel, and PowerPoint.

Extreme organization, attention to detail, and multi-­tasking skills required.

Experience working in a virtual environment; capacity to work both independently and within a team.

WORK ENVIRONMENT: Please note this position works in a virtual work environment – so although Los Angeles or New York based is preferred, we are open to other geographic areas.
SUBMISSIONS: Please submit resume, a writing sample, and salary requirements to [email protected]