Remote - Golf Sales Professional - Curated - Remote, CA
---
Apply On Employer's Website
Job Information:
Company: Curated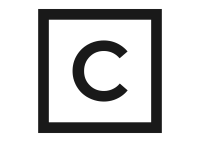 We're Curated.com, an e-commerce site where golf lovers make money doing what they already do with their buddies; giving advice on which clubs to buy.

As a Curated.com golf expert, you'll be connected via online chat with customers looking to buy clubs. You'll learn about customers' needs, then give recommendations, compare/contrast options, and ultimately sell clubs.

You'll earn base pay plus commission. We're looking for reliable applicants who are preferably able to commit to around 10 (or more!) hours per week. The job is a contracted position and can be done 100% remotely.

******************************

APPLICATION: https://www.curated.com/apply/golf/?ad_id=1279481&adgroup_id=24957&campaign_id=1410&utm_source=womens-job-list

Please convey your personality as much as possible in the application :)

******************************

The Details:

- 100% remote, contracted position that runs through the end of October
- Most experts choose to work between 10-20 hours per week, although you can pick up as many shifts as you'd like
- Pay is based on commission + tips. Average experts make $300 to $500 every two weeks. Top experts make $1000+ every two weeks. There's a lot of earning potential for quality experts!

Requirements:

- Ability to make high-quality gear recommendations to customers
- Reliable cell service and WiFi
- Ability to communicate clearly online via chat
- Knowledge of different clubs, brands, grips, and shafts
- Ability to connect with customers (via mobile or computer) while off-shift
- Previous sales experience is a plus

Some Added Perks:

- Sponsored events in cities with 10+ experts
- Gear giveaways and insider promos

--

Curated is an equal opportunity employer. We encourage candidates of all backgrounds to apply, as we strive to build a marketplace that serves every demographic with the highest level of quality and respect.
Job Status:
This job is currently active.