Division Global Quality Manager - 3M - Maplewood, MN - EXPIRED
---
This is an archive of an expired job.
Job Information:
Company: 3M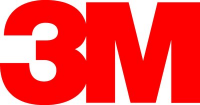 The Impact You'll Make in this Role
3M is seeking a senior quality professional to lead the Quality organization within 3M's Commercial Solutions Division (CSD). As a Global Quality Manager, you will own the customer first quality initiative; providing domain expertise, establishing priorities and direction to make delight our customers with quality and make it a competitive advantage You will set objectives and direction for Division Quality Engineering and the Complaint Analytics and Resolution Process teams, in addition to leading the Quality Management System for Commercial Solutions Division You will also be responsible for providing the strategic direction on quality practices for products across the Commercial Solutions Division.
As a Division Global Quality Manager for 3M's Commercial Solutions Division, you will have the opportunity to tap into your curiosity and collaborate with some of the most innovative and diverse people around the world. Here, you will make an impact by:
Maintaining responsibility for Commercial Solutions Division global quality and contributing to the overall Division success from a growth, customer satisfaction, compliance and operating income perspective.
Leading Commercial Solutions Division end-to-end product quality assurance programs from development to post-market improvements. Develop product quality assurance strategies to enhance design understanding and manufacturing consistency and controls.
Implementing customer focused quality strategies through areas and plants quality leaders globally. Ensure the product portfolio maintains customer driven product quality standards through product changes (change management).
Leading the effective use of and communication of quality data throughout CSD functional areas, leveraging the Global Quality Complaint, Product Engineering, and Plant dashboards that have been developed and are supported by CSD's data scientist.
Ensuring the Division Quality Operations meet the Quality Management System framework. Being a key contributor to the development of the quality system framework that supports growth and ensures compliance. Ensure CSD Quality Management System continues to meet ISO 9001:2015 standards.
Playing a pivotal role on the CSD Operating Committee and be responsible for driving a quality mindset culture throughout CSD's global organization. Accountable to provide strategic leadership; to define, implement and improve quality processes within the Commercial Solutions Division. Additionally, will serve as a member of CSD USAC, APAC leadership teams, Global LVS teams, leading monthly discussions on quality data and programs around global customer quality issues. This position will also be part of Transportation and Electronics Business (TEBG) Quality leadership team.
Leading Global Complaint Resolution Process within CSD which includes; establishing and managing KPIs on performance of TEBG Quality Direct team; establishing principles and standards for quality analysts and plant quality assessments in analyzing and communicating with customers; being responsible for non-routine and difficult customer inquiries; leading monthly CSD Quality Review Board meetings to discuss and resolve large complaints; and leading the Recovery and Recall Process
Your Skills and Expertise
To set you up for success in this role from day one, 3M requires (at a minimum) the following qualifications:
Bachelor's degree or higher in a science or engineering discipline (completed and verified prior to start) from an accredited institution
Ten [10] years Senior Quality Management experience in a private, public, government or military environment
Experience in quality management systems
Additional qualifications that could help you succeed even further in this role include:
Experience in Healthcare/Medical device quality
Proven people development and management skills
Effective in resolving quality issues with global key accounts
Highly competent in PPU, and data driven analytics
Travel: May include up to 25% domestic/international
Relocation Assistance: May be authorized
Must be legally authorized to work in country of employment without sponsorship for employment visa status (e.g., H1B status).