Sales and Marketing Opportunities! - Adventure Ready Brands - Littleton, NH
---
Click Here to Email Your Resume
Apply On Employer's Website
Job Information:
Company: Adventure Ready Brands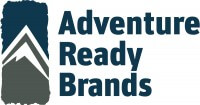 Picture yourself at a rapidly growing company where you can let your creativity and innovation shine, build meaningful relationships through communication and teamwork, and work with authentic, niche outdoor brands. Are you looking for an employer that encourages leadership at every level, promotes a culture of growth and inspires you to be extraordinary? Are you ready for your next career adventure?
Rapid growth means that our Sales and Marketing teams are expanding! If you or someone you know has experience in the Outdoor CPG industry, is a results driven, self-directed leader who has the ability to build and drive strategy for success, Adventure Ready Brands wants to hear from you!
To view our current openings visit www.adventurereadybrands.com.
If you don't see a position you're interested in, we encourage you to send us a copy of your resume for any future positions that might come available! Please submit resumes and cover letter to [email protected]
Job Status:
This job is currently active.