Solar Technical Sales Advisor - Positive Energy Solar - Santa Fe, NM
---
Click Here to Email Your Resume
Apply On Employer's Website
Job Information:
Company: Positive Energy Solar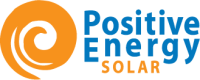 TECHNICAL SALES ADVISOR / RESIDENTIAL SOLAR SALES PROFESSIONAL - Santa Fe, NM

Apply your proven sales abilities to make a positive difference in the world. Join a growing industry and be a part of a unique employee-owned company which practices People, Planet and Profit. Over half our employees are owners of our company. Why work for someone else when you can become an Owner and share in the profits, direction and growth of a company you are a co-owner of?
This position allows for flexible hours and does not require door knocking or cold calling. If you are a top sales producer in your industry and are ready for a change, please apply.
It feels great to work for an established company that you can count on to deliver the highest-quality product, installation and service in New Mexico. You can sell with the confidence that our company will deliver. Our reviews speak for themselves (Solar Reviews, 4.9 out of 5 stars; Google Reviews, 5 out of 5 stars)
ABOUT US (Positive Energy Solar)
As a leading solar energy company in New Mexico, Positive Energy Solar integrates solar electric systems for businesses, homeowners and institutions across New Mexico. Our team members are highly certified, skilled and dedicated to outstanding practices. We are a values-based business, we offset 100% of our carbon footprint and we are inspired about creating a sustainable future. Eligible employees receive health benefits, paid time off, equipment discounts and an opportunity to share ownership in the Company.

* Certified Benefits Corporation (B Corp)
* Employee Owned and Operated
* 5-star review ratings
* Industry leader in NM
* Founded and Headquartered in NM
* 23 year in business
* 80+ full-time employees
* Growing
* Collaborative and supportive work environment
* Treat clients with profound respect
ABOUT YOU
This is not an entry-level sales position; this is for proven top sales producers that are wanting to be in the growing solar industry. You would generate and qualify new sales opportunities, support strategic activities that drive business, develop solar proposals, close sales, partner with the Project Managers and Designers to deliver projects, and maintain strong client relationships. The Technical Sales Advisor is a full-time position, and maintains a flexible schedule based on customer needs. Includes some weekend and evening work.
• Must be a proven top sales producer
• Technically savvy
• Investing-literate, able to explain IRR and ROI
• skilled in Microsoft Windows and Office
• Professional presentation
• Positive Attitude
• Kind and bright
• Committed to professional development
• Spanish speaker – huge plus
COMPENSATION
• Salary + Commission
• Training Stipend
• Bonuses
• Profit Sharing
• Opportunity to be an owner
• Benefits include: Health, Dental, Vision, matching 401k, Employee Discount, Paid Time Off
REQUIREMENTS
• Minimum of 3 years selling something technical
• Minimum of 3 years of proven success in a sales position
• Strong working understanding for investing/financing and technical products
• High level of computer competency, including Microsoft Excel is required
• Excellent customer service is required
• Excellent interpersonal skills
• Ability to consistently maintain good relationships with team members and customers
• Ability to climb ladders, walk on roofs, and lift 40 pounds
• Maintains personal vehicle and insurance for use at work with ability to safely and legally operate the vehicle.
• All candidates must be able to successfully pass pre-employment credit and background checks and physical fitness exam
TO APPLY
Please submit your resume along with a thoughtful cover letter to the following website: https://positiveenergysolar.bamboohr.com/jobs/view.php?id=53
Job Status:
This job is currently active.