Line Technician - CHELCO - DeFuniak Springs, FL - EXPIRED
---
This is an archive of an expired job.
Job Information:
Company: CHELCO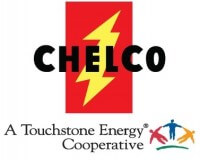 Is safety your #1 priority? Do you want to work in a fast-paced, structured environment maintaining electrical systems with a great team? If this appeals to you, then this job may be for you! CHELCO is accepting applications for a Line Technician. The cooperative may hire a Senior Line Technician if the candidate meets the minimum qualifications for that position.
In this position, the Line Technician safely constructs and maintains CHELCO's overhead and underground electric distribution system. Duties include, but aren't limited to:
Safely construct and maintain overhead and underground distribution circuits, both energized and de-energized.
Safely operate all associated equipment required in the construction and maintenance of overhead and underground distribution systems.
Safely operate all specialized equipment required, i.e., regulators, substation reclosers, etc., in the maintenance of electrical distribution systems.
Assists with training Apprentices and other Journey Line Technicians.
Utilizes basic computer skills to record information in CHELCO databases and uses Windows and other Microsoft Programs.
Ensures CHELCO's reliability by participating in the standby program and ensures system operations during weekends and after business hours on a rotational basis.
Assists with emergency response and disaster recovery efforts for natural disasters and major storms, as needed.
The successful candidate must have completed and passed CHELCO's Apprentice Line Technician State Registered Apprenticeship, or must be a CHELCO approved certified Journeyman Lineman.
Must have a Florida CDL driver license or be able to obtain one and have a safe driving record. The work environment involves occasional, moderate risks that require special safety precautions. Protective equipment such as FR clothing, masks, coats, boots, goggles, gloves, or shields is required on occasions. Must reside within CHELCO's service territory or in areas directly abutting that service territory, to include all of Okaloosa and Walton Counties, eastern areas of Santa Rosa County, western sections of Holmes, and southern sections of Covington and Geneva counties in Alabama to ensure system reliability and maintain quick response times.
Must be available to perform duties for emergency response and storm restoration and be available for after-hours work and the standby program. May work weekends and/or erratic hours during major storms and/or outages.
The selected candidate should have an effective working knowledge of construction standards, rates, and service rules and regulations. Knowledge of the following is also required:
Knowledge of NESC, NEC, OSHA, and local, state, and federal codes.
Computers — knowledge of computer hardware and software, including applications and programming.
English language —Ability to converse with internal and/or external customers in English.
Customer Service — courteously and tactfully communicates with members and the public.
Judgment and Decision Making — Must be able to use judgment and decision making based on set criteria. Must be able to monitor oneself and the actions of others to improve safety of crew members.
CHELCO proudly offers its employees medical, dental, vision, flexible savings or health savings account, NRECA pension plan, 401k with company match, life insurance, short-term disability, education/professional development, wellness and safety program incentives, generous paid time off, volunteer time off, and ten paid holidays a year.
Applications will be accepted from 06/04/2020 until 08:00 am 06/15/2020. The application can be accessed online at http://www.chelco.com/careers click on the job title to complete and submit an application. Resumes may be submitted only if an application has been submitted. Contact Human Resources, 850-307-1127, with questions. Drug-Free Workplace-EOE-M/F/Disability/Veteran.