Customer Support Specialist - Quorum Analytics - Washington, DC - EXPIRED
---
This is an archive of an expired job.
Job Information:
Company: Quorum Analytics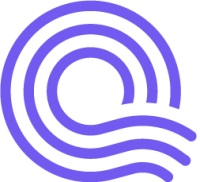 Consistently named one of the top D.C. start-ups to watch since 2016, Quorum is software built for public affairs. Thousands of public affairs professionals use Quorum for their work in Congress, all 50 state legislatures, major U.S. cities, and the European Union. Quorum is 100% bootstrapped—meaning we have never raised venture capital funding—and works with organizations like Coca-Cola, the United Nations Foundation, Sierra Club, General Motors, and Lyft.
As a Customer Support Specialist, you will be dedicated to providing the best possible customer support to our clients on LiveChat and via email as part of a dynamic and collaborative Support Team.
What You'll Do
First Week: You'll learn the ins and outs of the Quorum platform, test yourself on common use cases, and get to know the Quorum team
First Month: You'll provide direct support to clients and continue to develop knowledge of the product and how everyday users interact with it
First Six Months: You will take point on helping people understand how to best use Quorum through a mix of direct support interactions as well as self-service offerings
First Year: You'll build out Help Center resources, product guides, and work with the team to fine-tune the product for optimal usability
About You
You have several years of experience working in a customer facing role, especially as part of a Customer Support or Customer Success Team
You have familiarity with the Software-as-a-Service (SaaS) business model, and an interest in either technology or public affairs
You are an excellent verbal and written communicator who goes above and beyond to provide an outstanding customer experience
You have experience using advanced software platforms and are able to explain technical concepts to others using clear and concise language
You are able to follow team processes and escalation pathways, but are quick to point out when you see potential for improvement or change
You are cool under pressure, adept at handling the unexpected, and are able to build strong relationships with clients
You take pride in being a part of building and maintaining a diverse and inclusive team environment where you regularly express concern for team members' success and well-being
You possess moderate to advanced technical skills or data analysis skills, or are interested in building on your knowledge in these areas
You're a highly motivated self-starter who wants to make valuable contributions to a growing Customer Support team from Day One
About the Customer Success Team
We're responsible for ensuring that clients have an amazing experience with Quorum
We are dedicated to every user's success and address challenges quickly and creatively
We take pride in developing personal relationships with our users and our team
We regularly support one another to ensure the success of our team and our clients
We're very close as a company—we work together, hang out together, and we value each others' ideas and input
Our Work Environment
We work in a vibrant, sunlit space in our modern, open concept office
Our office building is located in the heart of downtown DC, easily accessible by metro, bus, and rideshares. It is also in close proximity to great restaurants, food trucks, shopping, and popular happy hour spots
Our team loves to spend time doing fun things outside of the office, which we call Quorum Fun events. Past Quorum Fun events have included apple picking, yoga, and wine tasting
Do you want to learn what it's like to have a real impact at a fast-growing company that is changing the way the advocacy process works? If so, drop us a line. We'd love to talk to you!
---
Compensation Structure
Base Salary: $44,000.00 – $55,000.00 (commensurate with experience)
Plus retention and expansion team bonuses of up to $6,500.00
On Target Earnings (OTE): $50,500.00 – $61,500.00 (OTE expectations dependent upon base salary)
Benefits: 401(k), health/dental, 12-weeks paid maternity/paternity/adoption/fostering leave, unlimited PTO, and more.
Quorum Is Working to Advance Pay Equity: What Does That Mean For You?
In an effort to continue to build a diverse and inclusive work environment that advances pay equity, Quorum has implemented a "No Negotiation" policy for base salary for new hires for roles that are currently staffed by three or more team members. This means that candidates for the Customer Support Specialist role cannot negotiate Quorum's base salary offer.
Here's our promise to you:
We will not ask you what you are currently earning.
We will consider years of relevant experience, relevant professional certifications/education, and performance expectations in setting what we believe is a competitive, fair base salary offer.
We will be transparent about our compensation structure (see above) so that all candidates have equal access to compensation information and can make an informed decision about whether or not Quorum is the right workplace for them.
If you are interested in learning more about how negotiation impacts pay equity and/or why other start-ups have decided to implement a "No Negotiation" policy of some type, here are a few resources: Project Include, AAUW, Ministry for Women, Magoosh.
Note: Quorum does not endorse or verify any of the information provided in the resources on the impact of negotiation on pay equity. We provide these resources simply to increase awareness of a topic we believe is important for both employers and candidates to consider.