Customer Renewal Specialist (B2B SaaS Sales) - Quorum Analytics - Washington, DC - EXPIRED
---
This is an archive of an expired job.
Job Information:
Company: Quorum Analytics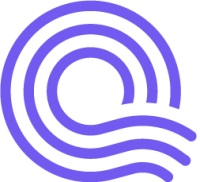 Consistently named one of the top D.C. start-ups to watch since 2016, Quorum is software built for public affairs. Thousands of public affairs professionals use Quorum for their work in Congress, all 50 state legislatures, major U.S. cities, and the European Union. Quorum is 100% bootstrapped—meaning we have never raised venture capital funding—and works with organizations like Coca-Cola, the United Nations Foundation, Sierra Club, General Motors, and Lyft.
As a Renewal Specialist, you will contribute to the overall growth of the company by leading the renewal process for a portfolio of 200-300 clients. You will work closely with Quorum's Customer Success Managers to understand your clients' history with the product and build a strategy to ensure each client's renewal.
This a quota carrying role and includes responsibility for certain kinds of product upsell. The strongest candidates will have a background either in B2B sales or experience expanding client revenue in a customer success organization. The Renewal Specialist will report to the Director of Account Management and will be part of a new team dedicated exclusively to securing client renewals.
What You'll Do
First Week: You'll learn the history of Quorum, get introduced to colleagues inside the Customer Success team and start learning our culture. You will be introduced to your onboarding mentor, who will be responsible for ensuring your onboarding success. You will also be introduced to the Renewals Playbook along with other relevant sales systems and assets (Salesforce, etc). Finally, your manager will outline expectations for renewal and upsell performance over your first 12 months.
First Month: You will participate in renewal sales training to build a baseline understanding of Quorum's products, primary value propositions and use cases, and buyer personas. During this time you will gain an intimate knowledge of the Quorum's renewal process and begin reviewing the pipeline of renewals in your portfolio. You may also shadow product demos and Customer Success CS- led trainings to gain a better understanding of how clients expect to use Quorum's tools.
First Six Months: After successfully completing sales onboarding, you will assume full ownership of renewals and year-over-year upsells of clients within your portfolio. You will follow the Quorum renewals process and be able to communicate risks and likelihood of renewal of your clients during weekly pipeline renews with your manager.
First Year: You will demonstrate Quorum's renewal process and achieve annual renewal and year-over-year upsell quotas. Success in the role requires proving yourself a partner both to the customer success management team and to Quorum's clients.
About You
You want to make a meaningful impact on the growth of a startup and have experience selling a multi-product Software-as-a-Service (SaaS) solution or acting in a capacity to increase revenue to a portfolio of clients.
You take pride in having a proven track record of meeting and exceeding revenue targets
You consider attention to detail to be one of your signature strengths. In a room full of 1,000 professionals, you would feel comfortable raising your hand to indicate that you are in the Top 5% in terms of overall attention to detail—and your previous colleagues would agree!
You are enthusiastic about public policy and/or politics—as evidenced by either prior work history or a motivation to join the Quorum team
You will stand out as a candidate if you are able to discover and articulate business and personal pain points when engaging prospects in casual conversation
You are eager to work within a defined sales environment and able to maintain detailed records of sales progress.
You are motivated to close the deal. You know to listen and ask questions before making suggestions. You are comfortable with objection handling and have strong negotiation skills.
About the Customer Success Team
We're responsible for ensuring that clients have an amazing experience with Quorum
We provide team and individual product demonstrations and trainings that promote best practices in the government affairs space
We are dedicated to every user's success and address challenges quickly and creatively
We act as staunch advocates for our clients, including identifying and responding to diverse client use cases
We take pride in developing personal relationships with our users and our team
We regularly support one another to ensure the success of our team and our clients
We're very close as a company—we work together, hang out together, and we value each others' ideas and input
Our Work Environment
We work in a vibrant, sunlit space in our modern, open concept office
Our office building is located in the heart of downtown DC, easily accessible by metro, bus, and rideshares. It is also in close proximity to great restaurants, food trucks, shopping, and popular happy hour spots
Our team loves to spend time doing fun things outside of the office, which we call Quorum Fun events. Past Quorum Fun events have included apple picking, yoga, and wine tasting
Do you want to learn what it's like to have a real impact at a fast-growing company that is changing the way the advocacy process works? If so, drop us a line. We'd love to talk to you!