Senior Manager, Technical Accounting - Eisai Inc - Woodcliff Lake, NJ
---
Click Here to Email Your Resume
Apply On Employer's Website
Apply Via Women's Job List
Job Information:
Company: Eisai Inc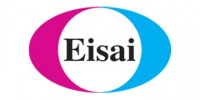 Eisai Inc. was established in 1995 and began marketing its first product in the United States in 1997. Since then we have rapidly grown to become a fully integrated pharmaceutical business. Eisai's areas of commercial focus include neurology, gastrointestinal disorders and oncology/critical care. The company serves as the U.S. pharmaceutical operation of Eisai Co., Ltd., a research-based human health care (hhc) company that discovers, develops and markets products throughout the world.

Eisai has a global product creation organization that includes U.S.-based R&D facilities in Massachusetts, New Jersey, North Carolina and Pennsylvania as well as manufacturing facilities in Maryland and North Carolina. The company's areas of R&D focus include neuroscience; oncology; vascular, inflammatory and immunological reaction; and antibody-based programs.

Eisai recognizes that we are the Company's greatest asset. To this, Eisai is committed to providing us an enabling and empowering work environment that allows us to grow and thrive. In our diverse organization, we adhere to a strict commitment to our values of Integrity, Respect, Professionalism, Quality and Teamwork. We therefore invite you to explore this job opportunity or any others that may match your qualifications and interests.

Key responsibilities include providing technical accounting guidance to the organization, managing and updating accounting policies, provide leadership on GAAP to IFRS adjustments and manage the external audit relationship.

Essential Functions
Responsibilities
Oversee technical accounting in connection with Parent Company via research on and analysis of complex accounting issues, applying relevant technical guidance and interpretation.
Specific areas of interest are revenue recognition, business combinations, goodwill and other intangible assets impairment testing, lease standard, and restructuring / exit costs.
Documentation and communication, including recommendation, of accounting treatment to finance personnel across the company.
Document accounting memos for complicated processes, both new and existing.
Continuously monitor, document and communicate the development of new accounting standards, interpretations, and emerging guidance to the finance organization, including current and future impact on the company.
Support Accounting team in Consolidation process and GAAP to IFRS adjustments, including establish Stat/IFRS Ledger in SAP environment to hold adjustments.
Manage the annual US GAAP Audited Financial Report process.
Support technical accounting queries from audit firms and external agencies; key point of contact for external auditors.
Oversee, implement and maintain the company's accounting policies and monitor compliance; work with the VP/Controller to lead policy initiatives.
Support acquisitions and divestitures.
Provide training on new or existing accounting standards to company employees.
Assist Controller with oversight of JSOX process.
Assist with oversight of the monthly close process and related improvement initiatives.
Liaise with Tax Director on income tax matters.
Perform other duties as assigned

Job Qualifications
A bachelor's degree in accounting or finance or related field required. Public and private combination of accounting experience strongly preferred. Pharmaceutical or Life Science Industry a plus.

Candidate will have 8-10 years progressive experience in Accounting with demonstrated proficiency in US GAAP / SEC technical knowledge
CPA Required.
Public / Private experience required.
Candidate must have excellent documentation and communication, both written and verbal, skills.
Candidate must be able to collaborate and positively influence cross functional peers and leaders.
SAP / TM1 experience a plus.

The competencies essential for success in this role are:
Leadership - leading by example without relying on authority
Accountability - having the confidence and competence
Mobility - moving forward with agility and flexibility
Perseverance - relentless pursuit of excellence
JOB REQUIREMENTS:
Here at Eisai, we are rewarded with highly competitive salaries, incentive awards, a comprehensive benefits package (Medical, Dental, Prescription and Vision Plans) 401k, Flexible Spending Accounts, Life and Disability Insurance, and other great programs.

Eisai is committed to a policy of equal employment opportunity for all employees and applicants. The Company also strives for a work environment free from discrimination and harassment. It is Eisai's policy to comply with all applicable federal, state and local laws and regulations regarding nondiscrimination in employment and not to discriminate against any employee or applicant for employment on the basis of any protected status, including, but not limited to, race, color, national origin, religion, sex, age, disability, pregnancy, ancestry, creed, alienage or citizenship status, sexual orientation, gender identity and expression, marital status, military/veteran status, genetic information, or any other protected characteristic as established by law.

Eisai is an Equal Opportunity Employer – Minority / Female / Disability / Vet from tblHiringOrgDefaults<img height=1 width=1 border=0 src=https://eisai.contacthr.com/72330320.jpg />

To apply for this position, please copy and paste the following link into your browser address bar:
https://eisai.contacthr.com/72330320
Job Status:
This job is currently active.