Associate Engineer - City of Mill Valley - Mill Valley, CA - EXPIRED
---
This is an archive of an expired job.
Job Information:
Company: City of Mill Valley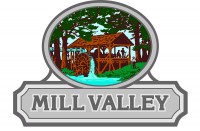 Please note that applications will only be accepted/received via the City's employment website (button on the left).
Salary: $7,383.00-$9,889.00 Monthly
The City of Mill Valley is seeking a self-directed problem-solver with high standards for quality and a solid commitment to public service.
Under direction of the Engineering Manager, the Associate Engineer performs professional engineering work of average difficulty in municipal public works design, construction, and maintenance projects and performs related work as required.
*ESSENTIAL DUTIES:
Serves as project lead for paving and utility projects
Develops, reviews and approves traffic control plans
Performs traffic engineering studies
Consults with public and private agencies and engineers, contractors, and private owners relative to construction and maintenance of private and public facilities.
Reviews planning projects and building permits for code compliance, impact on City's facilities, and recommends conditions of approval
Performs related duties and responsibilities as required.
IDEAL CANDIDATE:
The ideal candidate will be an engineering professional with at least four (4) years of increasingly responsible experience who is a self-starter, hungry to learn, and looking for a position that affords them the opportunity to grow professionally and expand their skills. The successful applicant will have demonstrated knowledge and experience in the nuances and complexities of civil engineering in a municipal context and display superior customer service skills. He/she should be a proven collaborator who is comfortable in lead roles and has the ability to communicate effectively. A bachelor's degree in Civil Engineering and possession of your Professional Engineering License are highly preferred. Lastly, a can-do attitude and good sense of humor are essential!
APPLICATION INSTRUCTIONS:
1. To apply, please utilize the button below.
2. Utilizing the application process in CalOpps, please also upload your Cover Letter and Resume.
Resumes will not be accepted in lieu of the City's official application form, but should accompany the application.
Priority filing deadline is 11:59 P.M. July 31, 2019.