Project Manager - City of Mill Valley - Mill Valley, CA - EXPIRED
---
This is an archive of an expired job.
Job Information:
Company: City of Mill Valley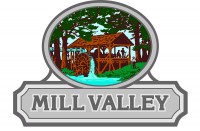 Please note that applications will only be accepted/received via the City's employment website (button on the left).
Salary: $7,904.00-$10,591.00 Monthly
The City of Mill Valley is seeking a self-directed problem-solver with high standards for quality and a solid commitment to public service.
Under limited supervision, the Project Manager performs a wide range of management functions to deliver assigned projects. Typical functions include, but are not limited to planning, development, scheduling, budgeting and implementation of assigned projects. The position plans, coordinates, administers and manages multiple Capital Improvement Projects (CIP), complex specialized projects or programs as assigned. This position also provides administrative, professional and technical assistance to the director, staff and members of the public as required.
Typical project assignments may include:
· Streets and Sanitary Sewers Rehabilitation Program
· City parks and facility restoration/rebuilding projects
· Corridor and Traffic control plan
· Landslide Repairs Program
· Curb, gutter, sidewalk and curb-ramp rehabilitation
THE IDEAL CANDIDATE:
The ideal candidate will have a minimum of six years of project management or contract administration experience in the public or private sector for public infrastructure projects; two of the six years are preferred to have been in a supervisory role. A degree in engineering, architecture, planning, business, finance, public administration, or a closely related field is preferred along with a certification in one or more of the following: project management (PMP), engineering (EIT/PE), architecture, or planning (AICP).
APPLICATION INSTRUCTIONS:
1. To apply, please utilize our CalOpps page by clicking the link provided below.
2. Utilizing the application process in the above link, please also include your Cover Letter and Resume.
3. Primary filing deadline: 11:59 P.M. Sunday, July 31, 2019.
Resumes will not be accepted in lieu of the City's official application form, but should accompany the application