Pullet Manager - Rembrandt Foods - Rembrandt, IA
---
Click Here to Email Your Resume
Apply Via Women's Job List
Job Information:
Company: Rembrandt Foods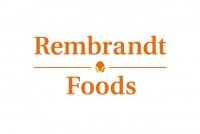 Oversee all functions of the pullet site including but not limited to: ensuring a safe work environment, managing employees and cost center's financial objectives. Perform all pullet site positions when necessary. Work in conjunction with human resources on employee issues. Schedule and distribute production information. On call position and required to live on site in provided housing.
Duties and Responsibilities:
Responsible for overall care of birds

Monitor computer for all house vitals (water, air, feed)

Responsible for overall management of pullet site and employees

Accountable for cost center's financial objectives and reporting

Order vaccines and schedule vaccinations

Oversee management of manure movements and inventories

Collect, compile and distribute production data

Schedule and submit lab testing

Report all pullet site activity to management

Manage and schedule bird crew activities

Perform all pullet site positions when necessary

Manage employee performance, employee meetings and work with human resources, as appropriate

Monitor and follow all OSHA safety regulations and procedures for pullet site

Perform other tasks as assigned

Knowledge, Skills and Abilities:

Required:
Husbandry Skills-Maintaining proper feed, water, climate and living conditions in buildings

Awareness and knowledge of surroundings in relation to climate, atmosphere and equipment

Ability to read, understand and effectively communicate information through writing and speaking so others will understand

Ability to define problems, collect data, establish facts and draw valid conclusions

Mechanical, electrical, metal working and plumbing knowledge

Ability to operate power tools and equipment safely

Required to live on site in provided housing

On call duties to include nights and weekends

Answer alarms

Public relation skills and phone etiquette

Hand/Eye/Foot Coordination

Leadership Skills

Independent Self Starter/Team Player

Attention to detail

Mathematical Skills: Logical/Analytical, Percentages, Fractions, Moderate Algebra

Computer Skills: Word, Excel, Outlook, PowerPoint, Internet, Touch Screens

Advanced English: fluent in: speaking, reading and writing

Preferred:

Fine Motor Skills

Computer Skills: Eyedeal

Power-washing buildings and equipment
Job Status:
This job is currently active.