Network Engineer Supervisor - Associated Electric Cooperative, Inc. - Springfield, MO - EXPIRED
---
This is an archive of an expired job.
Job Information:
Company: Associated Electric Cooperative, Inc.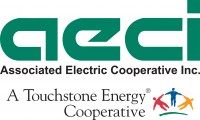 Are you a leader who strives to coach, mentor, set vision for and encourage a small, but dynamic team of networking professionals who work on complex and cutting edge networks in a fast paced and future facing environment? Are you passionate about integration of user level security into the network infrastructure itself? Does imagining what the future holds for networking and then creating that future excite you?
The Springfield Headquarters is currently seeking a Network Engineer Supervisor in the Information Technologies department of the Information Services Division. Come join a team on a mission to empower, protect and connect our users through the use of modern networking methodologies and tools. This position (you) will have primary responsibility for long term strategic planning for our cutting edge LANs spanning multiple states over a private fiber network. You will lead your team of network engineers through the various phases of designing a network for both reliability and security, implementing your designs precisely to create best in class connectivity for your internal customers. While demonstrating leadership, collaboration, and interpersonal skills, you would be working with various business units and your peers to deliver, standardize, automate, and maintain network infrastructure.
What we are looking for:
First and foremost - a passion for leading your networking team and setting the roadmap for the future
A great communicator who can mentor their team and partner with others across the organization to ensure everyone remains successful
Someone passionate about their team's offerings and can evangelize this across the organization
Cloud-friendly mindset who knows how to how to run our LANs, as well as how to keep us reliably connected to our on-prem and cloud servers
Someone familiar with Cisco's suite of enterprise products and identity management servers
A varied mix of skills including the ability to prioritize, communicate, analyze problems, develop solutions and understand numerous technologies
Bachelor's Degree in a computer-related field, networking related certifications, or demonstrate comparable experience
Five or more years of IP networking administration and design experience
Prior leadership experience is preferred
What does a typical day look like for you as a leader of this team? You will be:
Creating vision, direction and operational planning for the networking team
Coordinating with others across the company to ensure their network needs are met and the products delivered are excellent quality and manageable to support
Overseeing implementation of various network devices and services (e.g. identity services, software defined networking, routers, switches, firewalls, VPN, wireless, etc.), without fear of getting your own hands dirty when needed
Planning networking maintenance and system upgrades
Monitoring performance and ensuring system availability and reliability
Overseeing your team's support queues to ensure customer requests are handled quickly and effectively
Maintaining project plans and documentation of what you build and change
AECI provides a competitive total compensation package including paid health care and dental premiums starting on day one with vision plans available. Basic life, short-term disability and long-term disability are paid for by AECI as well as a 401k with an employer match. Invest in yourself with our tuition reimbursement and enjoy time away with Paid Time Off (PTO) and paid holidays. Wellness incentives and employee assistance programs are also available. Come join a team where your talents are appreciated, your voice is heard, and your work has an impact!
To apply for a position, please visit www.aeci.org/careers and complete your profile. You will be able to upload additional applicant documents (i.e. resume, cover letter) and apply for a position. AECI is fully committed to the concept and practice of equal opportunity and affirmative action in all aspects of employment. Please reference the contact information above if you require assistance in filling out an application. Individuals with disabilities should request reasonable accommodations in accordance with the Americans with Disabilities Act prior to an appointment.