Mechanic Helper - Choctawhatchee Electric Cooperative (CHELCO) - DeFuniak Springs, FL - EXPIRED
---
This is an archive of an expired job.
Job Information:
Company: Choctawhatchee Electric Cooperative (CHELCO)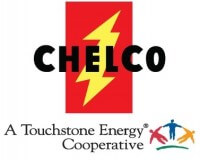 CHELCO seeks a Mechanic Helper
Do you like working on cars and trucks? Are you good with tools and machinery? Can you do routine maintenance on cars and/or trucks? Are you able to keep and maintain a clean and orderly workshop? Then this may be the career for you!
CHELCO is looking for a Mechanic Helper to assist with repairing cooperative vehicles, perform routine maintenance on cooperative vehicles and assist the Facilities Department as needed.
Minimum Requirements: A high school diploma or equivalent or automotive or other trade school certification preferred. Must have a valid driver's license and must be able to obtain a Class A License within nine months of hire date.
Must have basic knowledge of vehicles and tools. Must be able to perform routine maintenance on vehicles. Frequently lifts and transports 50 pounds or less. Occasionally lifts and transports 95 pounds or more with or without assistance. Occasionally travels over rough or uneven terrain to perform maintenance and repair projects. Must be able to work independently or as part of a team. The selected candidate must supply their own standard mechanic tools.
The following skills are preferred:
Strength in troubleshooting, critical thinking, and equipment selection.
Should have the ability to keep hands and arms steady
Should have the ability to use multi-limb coordination, trunk strength, and manual dexterity.
Knowledge of principles and processes for providing customer service.
The normal workweek is 9:00 am to 6:00 pm Monday thru Friday. The position mainly reports to the CHELCO Operations building in DeFuniak Springs but may be required to report to any CHELCO service locations. Occasionally, position hours may vary and may have overtime as needed. Position works mostly in a covered garage with exposure to elements. With the exception of STD/LTD/FMLA & approved time off, attendance at a designated worksite location is considered essential.
Starting Pay: $17.30 per hour.
CHELCO proudly offers its employees medical, dental, vision, flexible savings or health savings account, NRECA pension plan, 401k with company match, life insurance, short-term disability, education/professional development, wellness and safety program incentives, generous paid time off, volunteer time off, and ten paid holidays a year.
Why Should You Apply? This job will give you the opportunity to . . .
Work for a progressive, community-focused company
Work with a strong, goal-oriented, experienced team
Contribute to the quality of life of our members, community, and employees
Receive exceptional benefits and competitive pay
Applications accepted from 04/09/19 through 8:30 am 04/29/19. Apply at http://www.chelco.com/careers. Resumes and cover letters only with a completed application. Questions? Call HR, 850-307-1127. Applicants selected for an interview will be notified. Drug Free-EOE-M/F/Disability/Veteran