Advancement Engagement Officer - University Prep - Seattle, WA - EXPIRED
---
This is an archive of an expired job.
Job Information:
Company: University Prep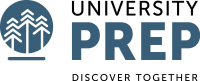 Reports to: Associate Director of Advancement
FTE: Full-Time, Year-Round
When Needed: Immediately
University Prep is seeking a talented and experienced Advancement Engagement Officer to help us advance our vision of being an inclusive community of learners that provides an outstanding education for each individual in a diverse student population. We are looking for a self-starter who is creative and efficient, with great attention to detail, who can engage the UPrep community and build donor relationships. This person must work effectively independently as well as part of a team. We seek a fundraising professional who understands best practices in Advancement and can help the school reach its strategic planning and fundraising goals. We are looking for a great communicator with excellent writing and editing skills to draft important messages and content to help tell the UPrep story and bring our donors closer to the school. This person must also possess exceptional people-skills, and be a proven relationship-builder, exhibiting those skills through the execution of engaging donor-centric events, stewardship efforts, and volunteer management. If that sounds like you, we'd like to hear from you. Salary is competitive with public and independent schools. University Prep offers an excellent benefits package, opportunities for professional development, and an extraordinary work environment.
WHO WE ARE:
University Prep is an independent 6-12 school located in an urban residential section of Seattle, WA, one of the country's most diverse and dynamic cities. We are a strong and vibrant community of students, families, faculty, staff, and alumni who collaboratively create an exceptional educational experience for every student. The school is a place of great teaching and joyful learning; a community that joins together to raise our students to be caring and productive adults; a place where all students and families have equitable access to all the school has to offer, and a place where we aspire for every family and student to feel equally enfranchised and at home. To us, diversity and inclusivity are not addenda; they are embodied in all facets of our school culture. University Prep believes that our shared values of integrity, respect, and responsibility are essential to accomplish our mission of developing each student's potential to become an intellectually courageous, socially responsible citizen of the world.
JOB SUMMARY:
Under minimal supervision, The Advancement Engagement Officer (AEO) is responsible for advancing University Prep's mission by creating a culture of philanthropy that informs, engages, and excites the community to participate in meaningful ways. This position reports to the Associate Director of Advancement and works closely with the Operations and Database Administrator, the Alumni Advancement Associate, and the Director of Advancement, as well as the Communications and Marketing team. The AEO will design and build a comprehensive donor stewardship plan and will engage the community through donor-centric fundraising events and valuable storytelling. The AEO will also assist in the recruitment and management of key volunteers, nurturing important relationships. The AEO will exhibit excellent writing and communication skills, and will possess strong organizational skills with the ability to collaborate, delegate, and manage-up.
KEY AREAS OF LEADERSHIP:
Stewardship and Engagement - Creates, develops, and implements a comprehensive cultivation and stewardship program, to engage the community with a donor-centric approach. Works closely with key staff to deliver mission-focused stories to increase donor engagement including in our Annual Report, UPrep Magazine, website, and our Advancement Brochure.
Advancement Events – Partners with the Associate Director of Advancement in executing creative, memorable, and meaningful advancement events, with a strategic focus on the overall customer experience that builds and enriches long-term relationships with the UPrep community.
Advancement Communications – Collaborates on all efforts related to marketing and communications for the Puma Fund Campaign and annual Raise-the-Paddle Event, including email execution and drafting content for direct emails, collateral materials, and social media.
Fundraising – Works closely with the Associate Director of Advancement to implement all aspects of the Puma Fund and Raise-the-Paddle campaign strategies (raising over $1.3M annually), including donor identification and cultivation, creating target asks, developing and executing marketing plans, recruiting and supporting volunteers, and reporting.
SPECIFIC RESPONSIBILITIES:
STEWARDSHIP AND ENGAGEMENT
Seeks out and creates stories from our community that showcase the value of a UPrep education, to be used in both solicitation and stewardship efforts to build relationships and bring our constituents closer to the school
Identifies donors with capacity and helps to create cultivation strategies to move them ahead in the donor life cycle
Creates and maintains a top prospect list for each constituent group and develops individual engagement plans for each
Collaborates with the Operations and Database Administrator to develop detailed systems which represent the stewardship and engagement plans in the Veracross database
Builds donor loyalty and confidence through thoughtful plan of communications, events, and other strategies
Works to ensure that parent volunteers feel supported, informed, and appreciated
Collaborates with the Advancement team to engage donors in Capital Campaign
Strengthens relationships between UPrep and its constituents through excellent customer service
Ensures that all donors receive prompt thank you calls and acknowledgment letters
ADVANCEMENT EVENTS
In collaboration with the Associate Director of Advancement and the team, strategically executes all donor-centric events related to Puma Fund, Alumni Program, Stewardship and Key Community Events, and Capital Campaign
Explores new opportunities to engage all UPrep constituencies through thoughtful, personalized, and creative event planning
Ensures that all events are well organized and executed, while staying within budget
Manages special event design and logistics, including invitation, mailings, follow-up calls/emails, catering, venue, event materials, site set-up and clean-up, volunteer coordination, speaking points and other details
Staffs volunteer committees when needed, and manage key event volunteers
ADVANCEMENT COMMUNICATIONS
Engages the entire UPrep community by crafting emails and other communications with the goal of encouraging joyful and aspirational participation for all advancement-related events, campaigns, and activities
Collaborates with the Advancement and Communications departments on creating text and design for collaterals such as solicitation letters, postcards, Annual Report, and the Advancement Brochure
Partners with the Communications and Marketing team for all-school email submissions, blog posts, and social media related to Advancement efforts
FUNDRAISING
Works to achieve monetary and participation goals for both the Puma Fund and Raise-the-Paddle Event. Collaborates on timeline, plan, budget, volunteers, reporting, and various appeals
Assists in the recruitment and management of Puma Fund Class Agents and Raise-the-Paddle parent volunteers
Provides analysis of campaign progress reports to ensure a more informed and strategic planning effort
ADDITIONAL:
Establishes and cultivates community relations by maintaining open dialogue with all of the school's constituencies
Familiarity with marketing, communications, and external relations, and how they integrate effectively with a successful advancement effort
Vigorously engages in his/her own professional advancement; is a life-long learner who enhances his/her skills, using state-of-the-art technologies to maintain high standards of performance to efficiently and effectively produce work products
Complies with all policies and regulations as put forth in the school's documents
Since safety and security are everyone's responsibility, take all necessary and reasonable precautions to protect students, faculty, staff, equipment, materials and facilities
Actively participate in the life of the school
Perform other duties as assigned
REQUIRED EDUCATION & EXPERIENCE:
Bachelor's degree from a four-year college or university required
A history of working collaboratively with key administrators and volunteers in leadership roles
3-5 years fundraising and event planning experience in a non-profit setting preferred
3+ years fundraising experience preferred
Experience in private school environment preferred
REQUIRED KNOWLEDGE, SKILLS & ABILITIES:
A deep appreciation for the vision, mission, and values of the school
Demonstrated self-starter; results-orientated with a strong work ethic; ability to multitask effectively and to prioritize competing demands
Ability to delegate and manage-up effectively
Ability to mentor and supervise volunteers
Excellent verbal and written communication skills and the ability to "tell the story" of the school to a variety of audiences
Strong interpersonal communication skills
Strong attention to detail
Proven project management, organization, and multitasking skills
Ability to maintain highest level of confidentiality and professionalism
Flexibility, maturity, and a sense of humor
Ability to compile and analyze data
Ability to grow donor relationships, involvement, and commitment
Proficient in relevant advancement technology used in database management
Proficient at working in a Microsoft Windows environment (Windows 7 or higher), using Office (version 2010 or higher, including Word, Excel, Outlook & PowerPoint)
Ability to talk on the phone
Ability to sit and keyboard up to 8 hours per day
Some local travel required
To apply for the position, please click on the link below:
https://www.paycomonline.net/v4/ats/web.php/jobs/ViewJobDetails?job=15809&clientkey=1A98E41FF07E1ECA0C183B470F9B6784
Position open until filled. No phone calls or drop-ins please.
Thank you for your interest in University Prep and this position.
This description is intended to describe the general content of and requirements for the performance of this position.
It is not to be construed as an exhaustive statement of duties, responsibilities, or requirements.