Experience Designer - Slalom - Portland, OR - EXPIRED
---
This is an archive of an expired job.
Job Information:
Company: Slalom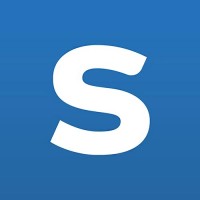 Job Title
Experience Designer
Slalom is a purpose-driven consulting firm that helps companies solve business problems and build for the future, with solutions spanning business advisory, customer experience, technology, and analytics. And now, Slalom Portland is building a creative studio to develop innovative solutions across digital, experiential and integrated media. We partner with companies to push the boundaries of what's possible—together.
Slalom is uniquely positioned to add this expertise given our existing relationships and the point at which we engage with our clients. As true client partners we help identify real business problems and opportunities together. This empowers us from the very beginning to think about and design products that will become solutions that drive success. This is in contrast to creative agencies that are typically engaged by a client too late, when the brief is already defined, and it's often not designed to solve the actual problem. A common frustration among creative agencies is just that: The brief isn't right. And when the brief is wrong, it doesn't matter how well designed, well-built and creative the product is, it isn't going to solve the problem it's intended to solve.
This is what makes Slalom's positioning so unique. Slalom is brought in to identify problems and create solutions together with our clients. We don't operate as an agency waiting to be briefed or pitching for a specific creative project. We define the solution and now, with our creative studio, we create the solution.
Founded in 2001 and headquartered in Seattle, WA, Slalom has organically grown to nearly 6,000 employees. We were named one of Fortune's 100 Best Companies to Work For in 2016, 2017 and 2018, and are regularly recognized by our employees as a best place to work. You can find us in 27 cities across the U.S., U.K., and Canada.
Experience Designer - You're obsessed with how people interact with the world around them; be that digital tools, physical environments, screens, or experiences. You constantly see opportunity to push ideas further and to make things better.
You're a highly collaborative team member and love working directly with clients to understand their problems and goals. You're hands on. You love doing research, creating user journeys and drafting application flows just as much as you love blue sky thinking.
Here's what your first day might look like
Collaborating with clients and internal teams to design the overall user experience for a wide variety of digital products, from desktop to mobile and whatever's next—addressing things like brand, marketing and content strategy.
Prototyping (ranging from low- to high-fidelity with interactions and visual design) solutions and iterating them based on user insight and client feedback.
Balancing multiple projects at different stages and bringing unique perspectives to each.
Helping clients better understand their users – through structuring and conducting user research and usability evaluations.
Bringing your own unique perspective to solving challenging problems
Responsibilities
Work with clients and users to formulate and define requirements.
Plan, conduct, and lead client white-boarding sessions, workshops, design reviews, and project meetings.
Develop, produce, and iterate wireframes, navigation maps, information architecture diagrams, clickable prototypes, UI guidelines and design assets.
Lead and participate in workshops and meetings, playing a key role in client relations as needed.
Work with development teams to refine scope and ensure proper implementation.
Help clients assess the usability and accessibility of finished designs through review and user studies.
Be an influencer of design, creativity and innovation both within the company and the clients you work with.
Look for opportunities to bring new ideas to the table both on projects you're working on and once you are not directly assigned to.
Qualifications
Passion for bringing ideas to life.
Understanding and experience with HTML5, CSS and JavaScript and well versed in working with dev teams using lean and agile approaches.
Breadth of experience along the spectrum of UX design, from strategy, to user research, information architecture, interaction design, information design and visual design.
Experience creating personas and customer journey maps/experience maps.
Portfolio of work samples that expresses your design work and original approaches to the unique challenges.
3+ years of UX design experience– taking ownership, driving understanding, and delivering solutions that exceed expectations.
Experience estimating UX project efforts and managing workload.
Executive presence - outstanding communication, design thought leadership, presentation and storytelling skills.
Ability to lead, passion for learning and drive to grow.
Slalom Is An Equal Opportunity Employer And All Qualified Applicants Will Receive Consideration For Employment Without Regard To Race, Color, Religion, Sex, National Origin, Disability Status, Protected Veteran Status, Or Any Other Characteristic Protected By Law