Printing Press Trainee - Packaging Corporation of America - Olive Branch, MS
---
Apply On Employer's Website
Job Information:
Company: Packaging Corporation of America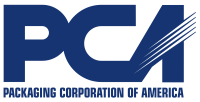 We are seeking applicants for a Printing Press Trainee position in our Olive Branch, MS facility located at 8489 Summit Cove, Olive Branch, MS 38654
Pay Rate Range: $19.29 - $25.54 per hour ($28.93 - $38.31 per hour overtime)
Shift: 1st (6AM - 2PM)
10-hour shift: (5am-3PM)
Overtime is required
Competitive Benefits: Medical, Dental, Vision, 401K, Gainsharing Bonus...
SUMMARY
Assists in Production activities associated with running printing press machine including setup, operation, cleanup, and recommending improvements to operations.
RESPONSIBILITIES:
Work as part of a team in support of a manufacturing operation with a goal of increasing productivity; decreasing downtime and waste
Assume active role in overall plant and facilities-related work
Position requires assisting all jobs on the plant floor
Follow all company safety rules and lock-out tag-out procedures
Maintain shop and shop equipment per 5S Standards
Other duties as assigned
May be required to stack parts up to 30 lbs. for a period of up to 12 hours
BASIC QUALIFICATIONS:
Minimum of 6 months printing experience on a multicolor printing press
Ability to cross train to promote from trainee to assistant operator and then promote to Operator
Be passionate about maintaining a safe work environment
Ability to pass pre-employment drug test
Ability to push, pull, bend, and stoop repetitively
Must be able to work any shift, including overtime and weekends as needed
Must have a good attendance record
Must be able to assist in all production activities associated with running machines: setup, operation, cleanup and recommending improvements to operations and meeting production goals
Must be able to feed machine to meet production rates
Basic Knowledge of color control
Basic experience with X-Rite systems a plus
Ability to train to adjust color on press
Experience making ink by formula number in an ink kitchen a plus
Ability to trouble shoot print issues by adjusting as needed
Must be authorized to work in the U.S.
PREFERRED QUALIFICATIONS:
Experience in a packaging or other manufacturing environment related to corrugated Industry.
Experience in use of mylars to register print to corrugated sheet
Experience printing with polymer printing plates not just rubber plates
Experience with doctor blade system preferably double chamber system
KNOWLEDGE, SKILLS & ABILITIES:
Must be able to work closely on a day-to-day basis with other production personnel
Ability to share ideas with others to solve problems of essential importance
Strong verbal communication skills
Thrive in a cross-functional team environment
Work with a sense of urgency to reduce downtime of machines
Have basic knowledge of working with a computer
Ability to work in a fast-paced environment and handle multiple requests simultaneously
Minimum of 6 months printing experience on a multicolor printing press
Ability to work in a non-air-conditioned facility.
PHYSICAL DEMANDS
Personal protective equipment – such as eye protection, hearing protection, foot protection, cut resistant gloves, or other special protective equipment – is necessary to reduce hazard exposure
Regularly required to stand, walk, and talk or hear for up to 12 hours daily
Ability to push, pull, bend, and stoop repetitively
Required to use hands and arms to reach, stack and turn with repetitive motion
Also required to stoop, kneel, and or crouch
Must regularly lift and/or move up to 75 pounds
Specific vision abilities required include close vision, distance vision, color vision, peripheral vision, depth perception, and ability to adjust focus
All qualified applicants must apply at Careers.packagingcorp.com to be considered.
PCA is an Equal Opportunity Employer – Veterans/Disabled and other protected categories.
Job Status:
This job is currently active.