Residential Electrical Designer - PEG, LLC - Fairfax, VA
---
Apply On Employer's Website
Job Information:
Company: PEG, LLC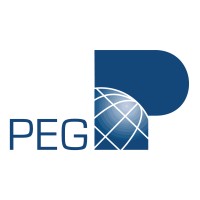 WHO ARE WE?
PEG, LLC is in its twenty-fifth year being a diverse energy efficiency, engineering, environmental and management consulting firm operating principally in the Eastern and Central United States.
As a leader in Home Energy Ratings, a winner of multiple Energy Star Awards, and a standout in the construction industry, PEG has provided Home Energy Ratings for over 170,000 homes. We strive to continually improve building energy efficiency and therefore, the quality of homes and life in the communities that we service.
Please visit our website at www.pegenv.com to learn more about PEG!
WHO ARE YOU?
Residential Electrical Designers at PEG will have the opportunity to design electrical systems for residential, multi-family residential, and light commercial projects using the industry's leading modeling software. This position requires someone with strong knowledge of electrical engineering fundamentals and experience in the construction industry. PEG specializes in green building and design which we incorporate in each project. We are looking for someone self-motivated, detailed oriented, and hardworking to add to our dynamic team.
THE ROLE
Job Location:
This position is based in our main office in Fairfax, VA with the option of a hybrid remote/office work schedule or, if pre-approved by management, the option of a full-time remote work schedule after the completion of the employee's 90 Day Performance Review.
Essential Functions:
Prepare one-line diagrams with limited input from Engineers
Respond to RFI's for the project and accurately review submittals with limited input
Solve installation problems with electrical systems - includes travelling to the site to resolve issues
Prepare floor plans showing electrical device layouts, circuitry, fixtures, equipment, etc.
Review and create calculations for electrical loads and panel schedules
Prepare specifications schedules for electrical equipment and materials
Layout fire alarm devices on floor plans
Select and schedule equipment with limited oversight by Senior Staff
Apply risk management procedures daily to minimize our and client's exposure to problems
Understand work planning and manage design process to the available hours in work plan
If required, meet with contractors during and after the design process
Oversee deliverables to and from clients
Oversee and encourage coordination between disciplines
Interface with Operations, Owners, and Subcontractors to discuss impact of work and resolution of problems
Education/Experience:
B.S. Degree in Electrical Engineering is required
E.I.T. (Engineer in Training) Certification is a plus
P.E. License is NOT required but is a plus
3 to 5 years of relevant work experience in designing single family, 3-story townhouses, 4-story townhouses and multi-family apartment buildings is required; experience with small commercial projects such as tenant fit outs, lounges, offices, and restaurants is a plus.
Additional Requirements:
Proficiency in Engineering Software such as AutoCAD MEP and REVIT is required. Experience with COMCheck is a plus.
Possesses thorough knowledge of NEC and other codes
Understands and applies concepts of voltage drop, conductor sizing, harmonics, etc.
Ability to coordinate with other engineering disciplines
Excellent organizational and communication skills
Strongly motivated, well organized, and shows professional initiative
Takes ownership of assignments
Works well both independently and as part of the project team
Rewards and Benefits
PEG LLC offers a comprehensive, total rewards package that includes competitive compensation and a flexible benefits package that reflects our commitment to creating a diverse and supportive workplace.
Benefits include: • 20 Annual Paid Days Off (12 Days of PTO, Birthday PTO, & 7 Company Paid Holidays) • Company Sponsored Medical Insurance that includes a contribution of up to 50% off the monthly premium • Dental & Vision Insurance • 401(k) Retirement Plan with up to a 4% company match vested immediately • Basic Life & Supplemental Life • Short-Term & Long-Term Disability • Accident & Pet Insurance • Corporate Sponsored Events • Paid Professional Development & Salary Incentives through Learning/Certification Opportunities •
PEG LLC is an Equal Employment Opportunity Employer. All qualified applicants will receive consideration for employment without regard to race, color, national origin, ancestry, citizenship status, military status, protected veteran status, religion, creed, physical or mental disability, medical condition, marital status, sex, sexual orientation, gender, gender identity or expression, age, genetic information, or any other basis protected by law, ordinance, or regulation.
Job Status:
This job is currently active.