Assistant Professor (3 Positions,Tenure-Track) - Ryerson University (Toronto, Canada) - Toronto, NA - EXPIRED
---
This is an archive of an expired job.
Job Information:
Company: Ryerson University (Toronto, Canada)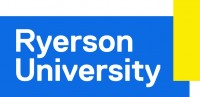 Assistant Professor (3 Positions, Tenure-Track)
Department of Electrical, Computer, and Biomedical Engineering
Ryerson University (Toronto, Canada)
Located in downtown Toronto, the largest and most culturally diverse city in Canada, Ryerson University is known for innovative programs built on the integration of theoretical and practical learning. Our undergraduate and graduate programs are distinguished by a professionally focused curriculum with a strong emphasis on excellence in teaching, scholarly research and creative activities. Ryerson is known for its culture of entrepreneurship and innovation and is recognized as a city builder, as it continues its growth through award-winning architecture and expansion of its campus. Ryerson engineering is ranked among the Top 10 engineering schools in Canada by Maclean's and US News.
The Department of Electrical, Computer and Biomedical Engineering (ECBE) in the Faculty of Engineering and Architectural Science at Ryerson University invites applications for 3 full-time tenure-track positions in ECBE at the Assistant Professor level, commencing on July 1, 2020, subject to final budgetary approval. Candidates must have a Ph.D. degree by the time of appointment in Electrical, Computer or Biomedical Engineering, or in a related discipline.
For the full job ads, including details on how to apply, please visit:
Tenure Track Position in Electrical & Computer Engineering (microelectronic design specialization)
Tenure Track Position in Electrical & Computer Engineering (artificial intelligence and machine learning)
Tenure Track Position in Biomedical Engineering (biorotics, bioinformatics, medical devices)
The review of applications will begin January 31, 2020 and will continue until the positions are filled.
Ryerson University welcomes those who have demonstrated a commitment to upholding the values of equity, diversity, and inclusion and will assist us to expand our capacity for diversity in the broadest sense. In addition, to correct the conditions of disadvantage in employment in Canada, we encourage applications from members of groups that have been historically disadvantaged and marginalized, including First Nations, Métis and Inuit peoples, Indigenous peoples of North America, racialized persons, persons with disabilities, and those who identify as women and/or 2SLGBTQ+.