Regional Director of Sales and Operation - Southfield Corporation - Palos Hills, IL
---
Click Here to Email Your Resume
Apply Via Women's Job List
Job Information:
Company: Southfield Corporation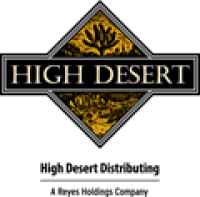 JOB SUMMARY
The Regional Director of Sales and Operations is responsible for the successful leadership, direction, and overall sales and operations performance of the company with focus on supervision of the Divisional Store Managers. Driving future sales success while delivering on current expectations to achieve and exceed company revenue and net profit goals by sustaining revenue growth by constantly maximizing profitable market penetration.
DUTIES AND RESPONSIBILITIES
Identify and develop strategic business opportunities; evaluate new product viability and marketability, monitor new trends and products
Provide leadership to the Stores management team, while fostering a culture of accountability, professional development, high-performance, and ethical behavior to achieve operational and financial goals
Visit key customers and accounts regularly, attend trade events and other events often to bring visibility to the company
Advise the Senior Management team on sales strategies, forecasting, and general management issues in order to align the business's efforts, avoid conflict of interests, and enable the achievement of the business's overall goals and targets
Conduct a monthly variance review (by Store) with the Regional management team. Make sure they have prepared an action plan when needed to achieve required results
Work with the President and CFO, create the sales forecast, financial budget and operational metrics for the company. Make sure that the overall forecast accomplishes the desired profit goal
Create measurements and KPIs across the company for the purpose of forecasting and monitoring sales performance and profit results
Detail-oriented, with strong analytical skills, able to manage through others to accomplish necessary tasks within targets and deadlines
Must be a team builder and a team player; maintaining professional relationships with customers, suppliers, other team members and managers
Responsible for establishing and/or maintaining policies and procedures to ensure the companies' compliance with applicable governmental laws, rules and regulations
EDUCATION and/or EXPERIENCE:
Education: BA or BS, or equivalent experience.
Minimum five years of experience as head of sales for a building industry company of $100 million or equivalent preferred.
Member of one or more national professional organizations.
Proficient with Microsoft Office
Proficient with NetSuite or equivalent a plus
Job Status:
This job is currently active.