Applications Systems Analyst II - Deschutes County - Bend, OR - EXPIRED
---
This is an archive of an expired job.
Job Information:
Company: Deschutes County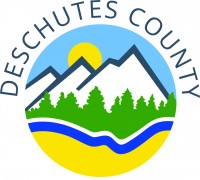 Deschutes County is accepting applications for an Applications Systems Analyst II. This is a technical GIS/IT position responsible for supporting the Esri ArcGIS Desktop, Enterprise, and Online software for county GIS users. This position supports GIS professionals in County departments as well as departments with limited GIS resources. Must have advanced knowledge of implementing and managing ArcGIS Desktop and Enterprise products, GIS analysis, GIS principles, and web GIS solutions. The incumbent will be responsible for researching new GIS technologies and identifying opportunities to implement them; providing support to identify, research, and resolve GIS related issues for ArcGIS Desktop, Enterprise, and web based software; and writing, updating, and maintaining advanced python scripts to support data workflows.
Incumbents have typically completed four years of college, completing the equivalent of a Bachelor's degree in Geography, Computer Science, Engineering, or related field and one year of relevant experience. Incumbents with an Associate's degree may substitute additional experience gained through formal training programs for some formal education.

Preference will be given for:
Bachelor's degree in Geography, Computer Science, Engineering, or related field.
Must have knowledge and skill in the following:
ArcGIS Desktop, Enterprise (Portal/Server/SDE), and Online.
Microsoft Windows Server/IIS.
GIS analysis and principles.
Expertise in scripting with Python.
Strong communication, organizational skills, and work ethic.
Must have the ability to:
Evaluate and assess user GIS needs and implement solutions.
Communicate effectively with others.
Quickly and effectively learn and implement new software.
Work various shifts and be on-call.
Multitask on simultaneous projects.